Podle legendy je kámen mudrců stále ukryt v tajné komnatě, kde chráněn starodávným tajemstvím a záhadnými předměty čeká na své objevení.
Připravte se na hodinovou strhující zábavu v Alchymistově komnatě a zjistěte, zda jsou legendy pravdivé!
1200 Kč pro 2 hráče
1400 Kč pro 3 - 5 hráčů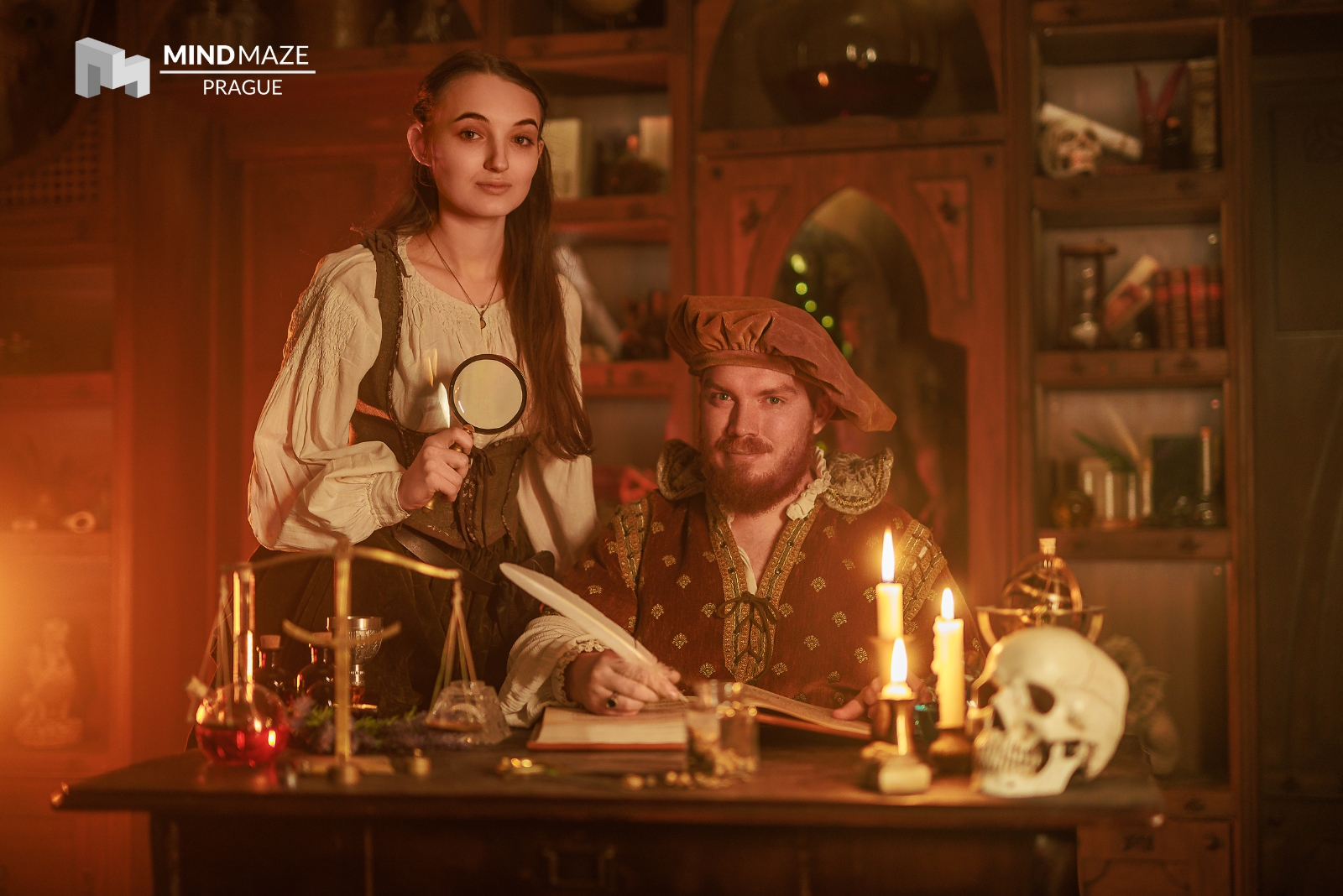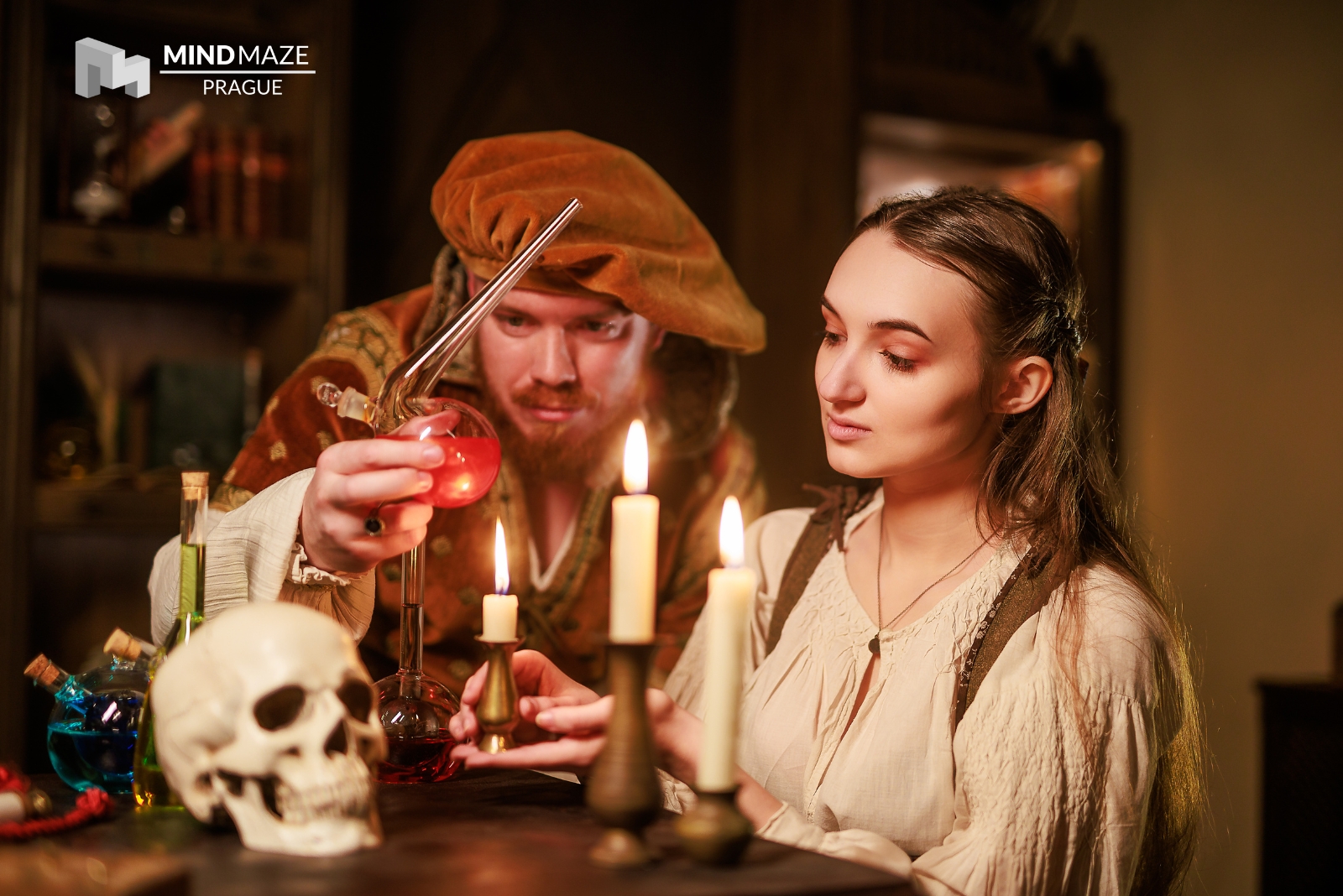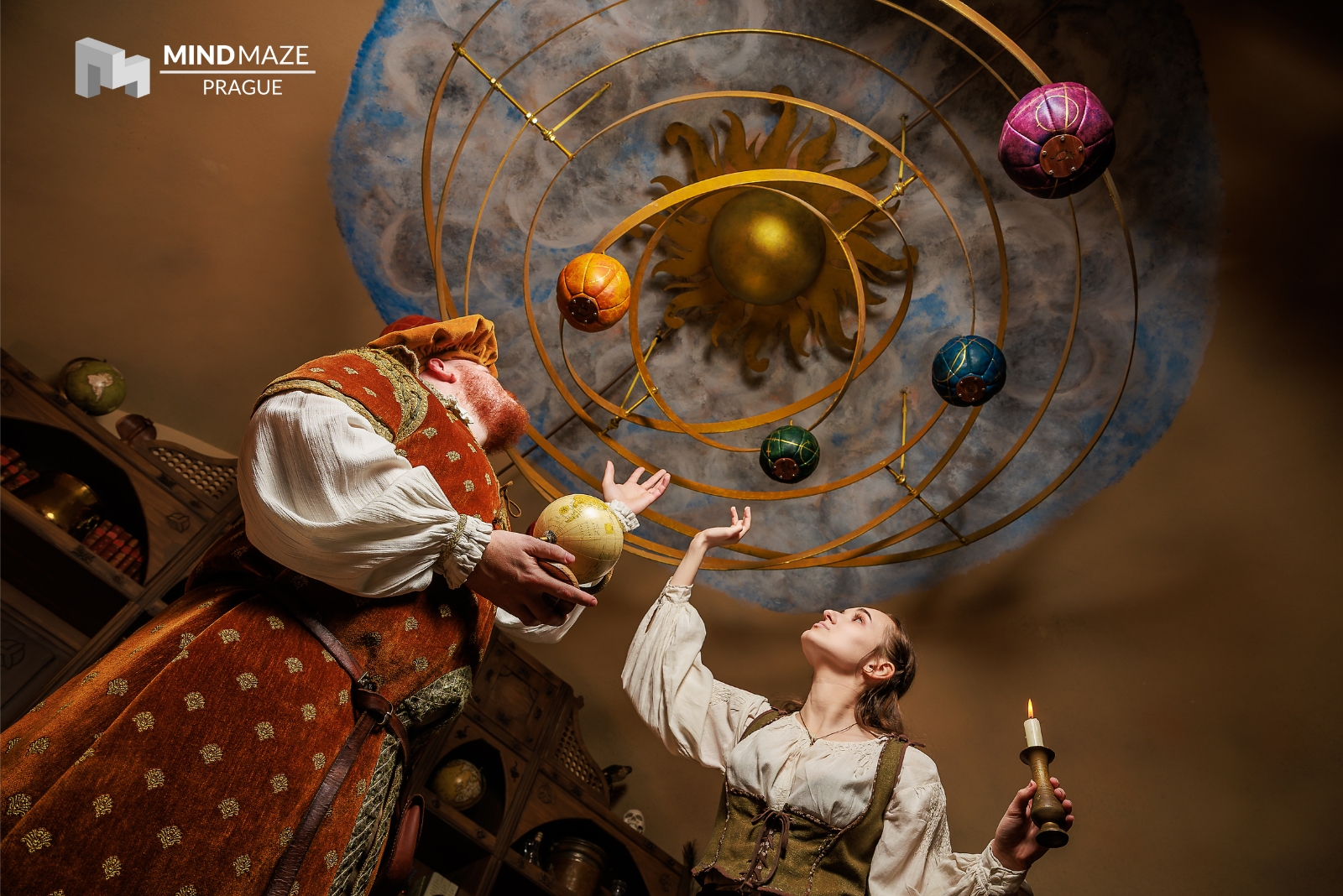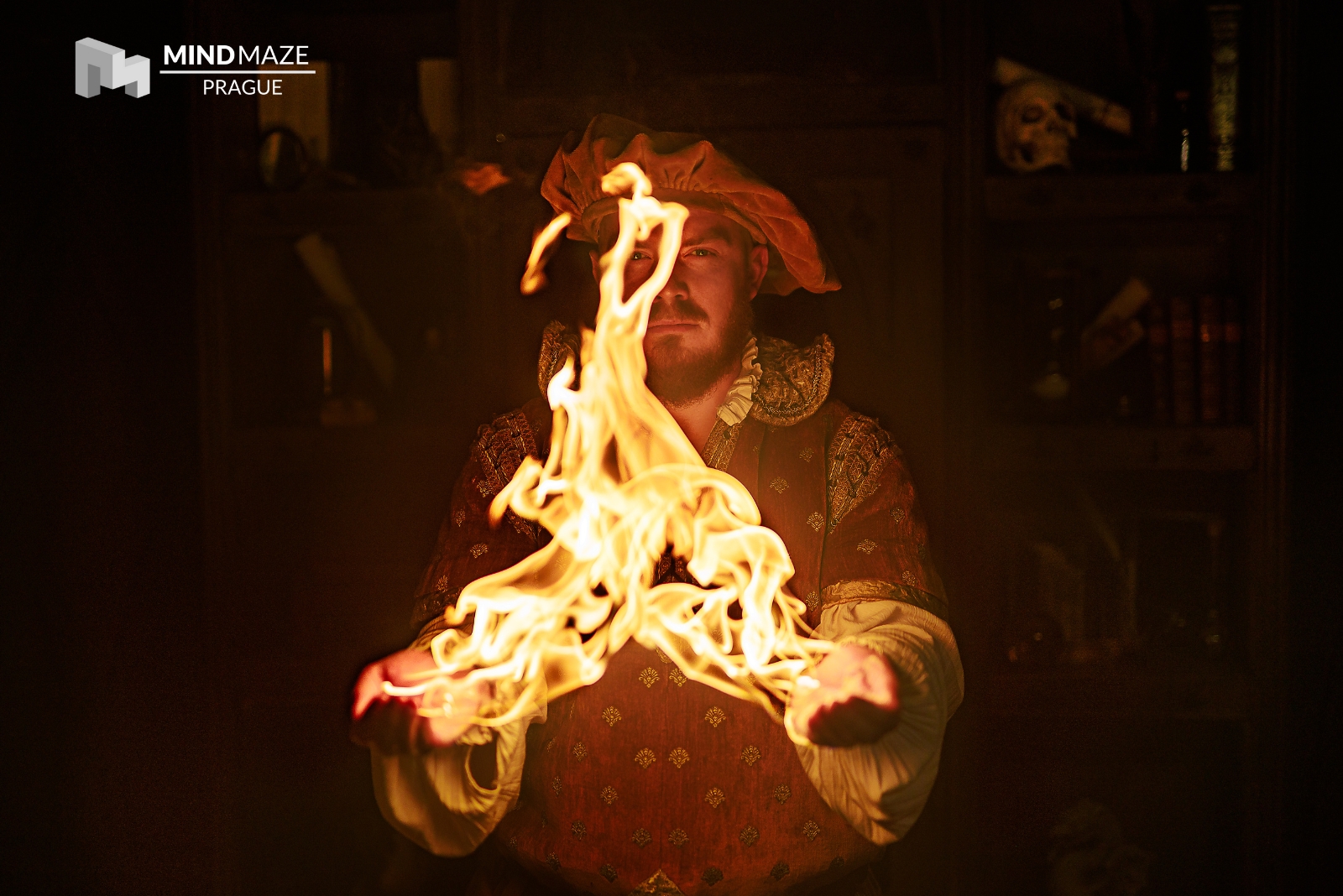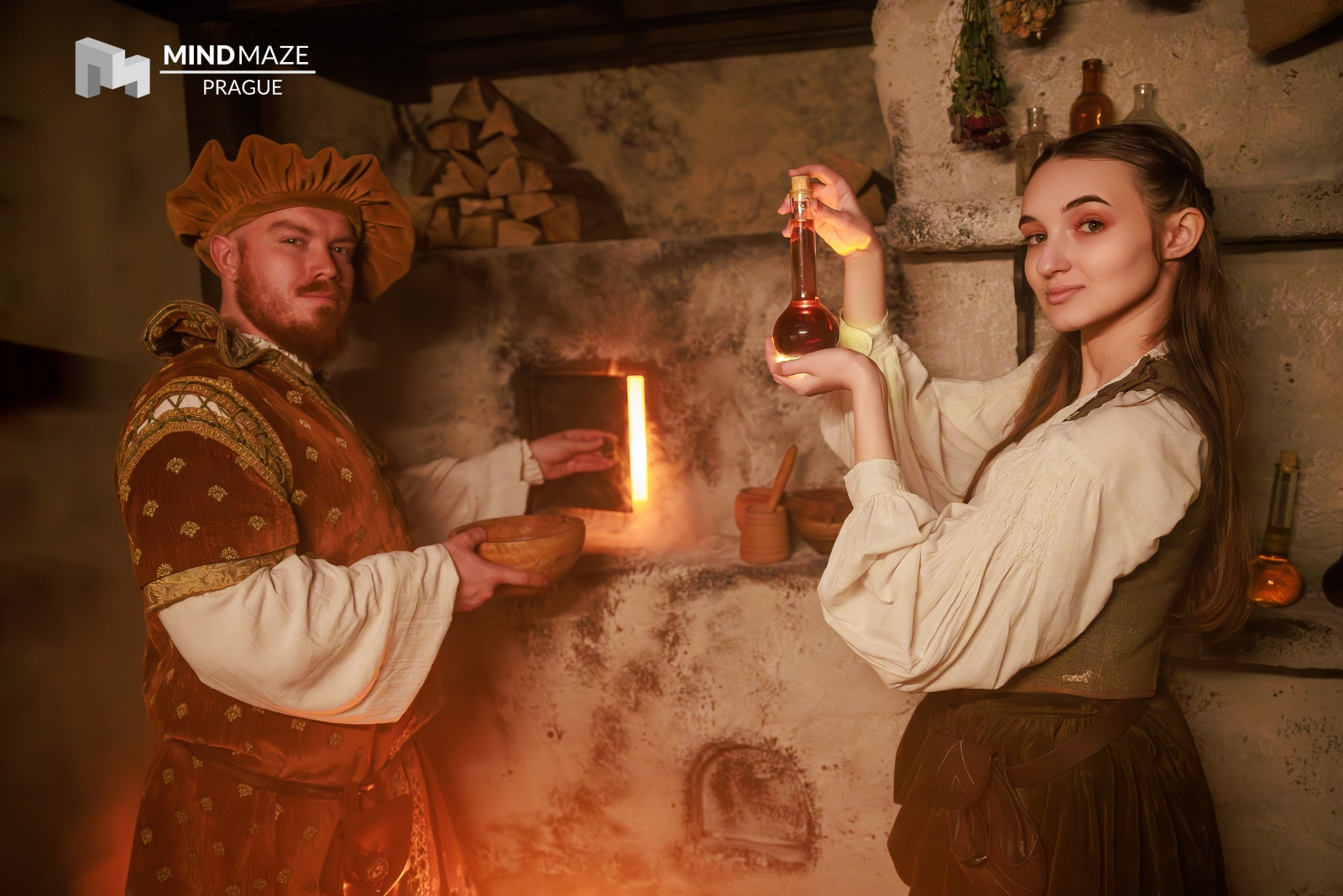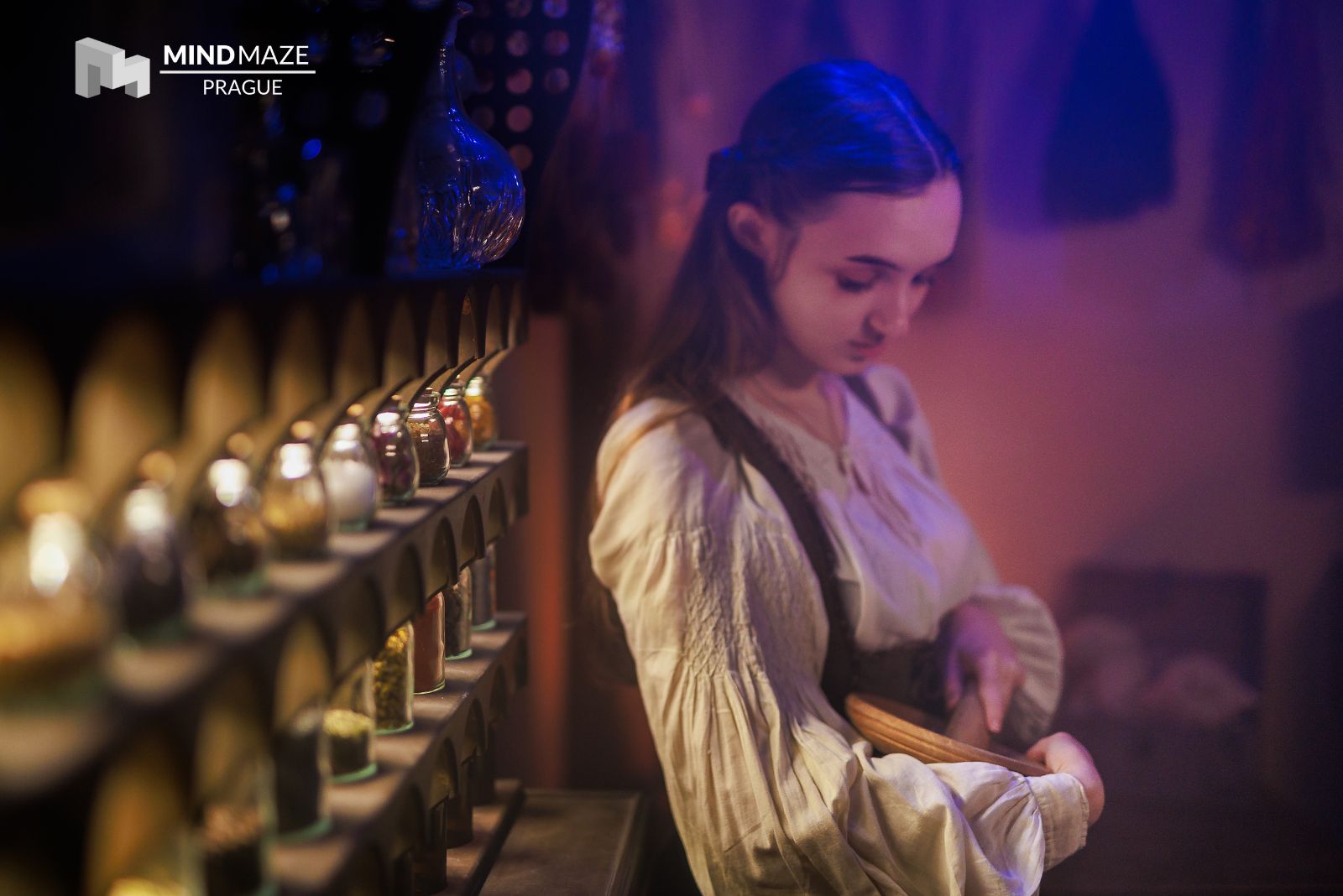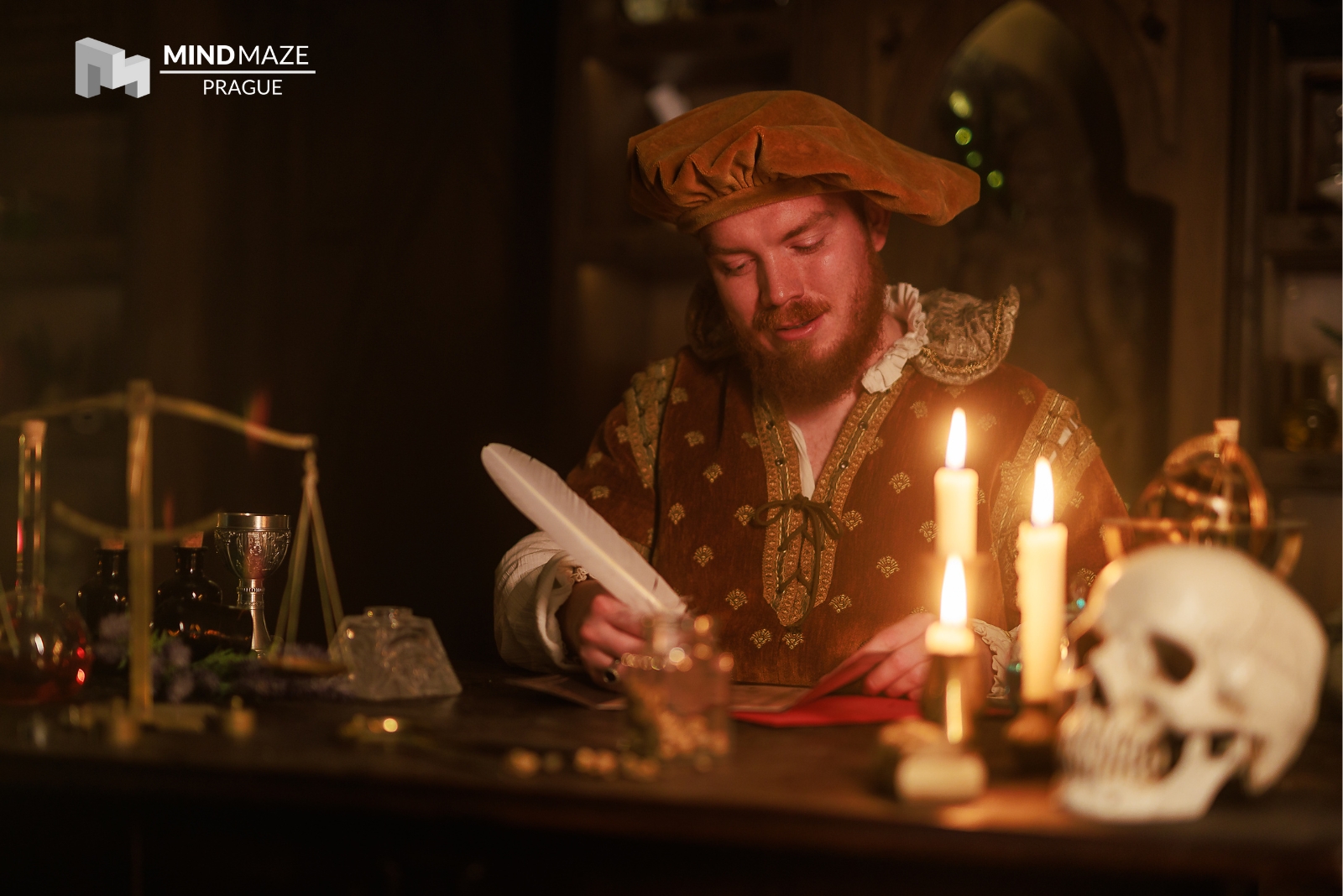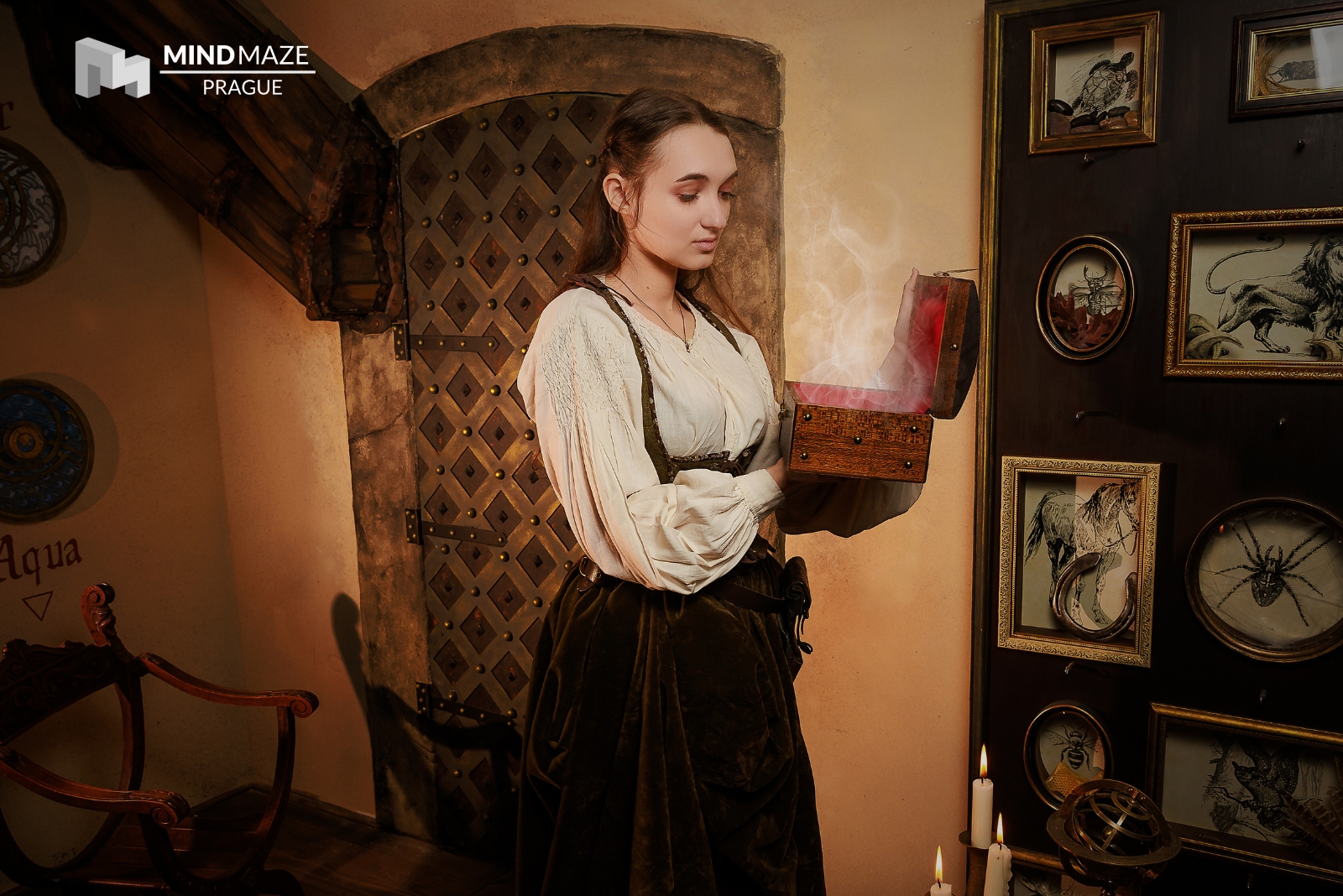 V 16. století žil v Praze pod záštitou císaře Rudolfa II. slavný alchymista Michal Sendivoj. Alchymisté byli největšími vědci své doby, kteří bádali a experimentovali na poli fyziky, chemie, matematiky, botaniky, astrologie a dokonce též okultismu. Sendivoj se zabýval největší záhadu všech dob – kamenem mudrců, který mění obyčejné kovy ve zlato.
Legenda praví, že se mu podařilo tuto pozoruhodnou látku vytvořit, ale shledal ji příliš mocnou, aby ji svěřil do rukou císaře. Kámen mudrců proto ukryl ve své komnatě, kde leží chráněn nejrůznějšími šiframi a hádankami. Pouze ten, kdo je všechny vyřeší, prokáže, že je hoden jeho moci. Jste na toto dobrodružství připraveni? Ale pozor, máte pouze 60 minut! Poté už se dveře nemusí nikdy otevřít...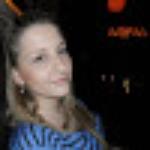 Eva B
Alchymistova komnata - doporučuji! Byla to má druhá návštěva únikové hry a musím opravdu doporučit. Moc jsme si to s kamarádkami užily a z místnosti se nám podařilo během časového limitu uniknout. Hra je skvěle vymyšlená a personál moc milý. Určitě navštívíme i druhou místnost, kterou nabízí. :)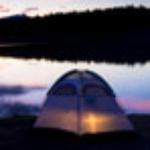 Karolína K
Alchymistova komnata- Skvělá únikovka! Tato únikovka byla naše třetí a byla skvělá! Napínavá, nebyla vůbec lehká, ale na vše se dá přijít, i když hlavy se nám celkem zavařily. Zábavná, zajímavá, prostě super zážitek! :-) Místnost moc hezky udělaná. Určitě doporučujeme!!!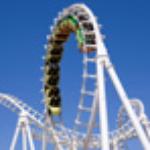 Julieradoch
Jedním slovem - SUPER! Zúčastnili jsme se hry Alchymistova komnata jako rodina, děti 10 a 14 let. Byla to naše první úniková hra a moc se nám líbila. Připravila jsem to jako překvapení pro děti a přesně jsem se trefila. Než jsem se stihla v oné místnosti rozkoukat, děti měly už několik úkolů vyřešených. Občas jsme zaváhali, nápověda splnila svůj účel a hru jsme zdárně dokončili. Jenom musím podotknout, že čas v místnosti utíká hrozně rychle. Vřele doporučuji, určitě vyzkoušíme i nějaké další "únikovky".