Bachelor party ideas in Prague - Tips for things to do on your stag or hen party weekend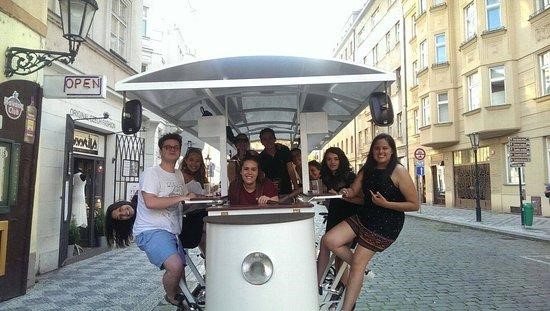 Beer Bike; sightseeing with beer and fun
If you are in Prague, some sightseeing is a must in such a beautiful city. But instead of strolling miles around, make it fun and add beer to it. Beer Bike is a moving beer bar that takes you around Prague. There is a bit of pedaling involved, but you can enjoy the ice-cold beer all along the tour. The tours are always accompanied by an English-speaking guide, who drives the bike and make sure you have fun and enough beer. After dark, the tours are lit with party lights.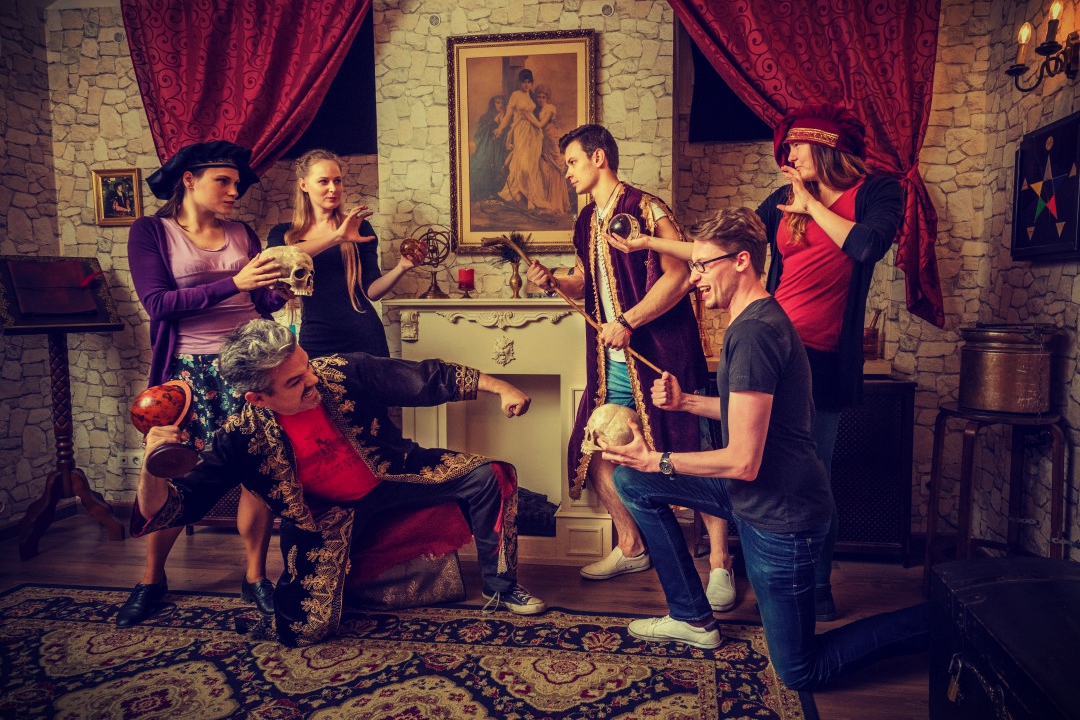 Escape room game – use your brain and have fun
Visit an escape game in Prague for an hour of fun and laughs! Your team will be locked in a room and given only 60 minutes to find the way out by solving puzzles and cracking codes. These games are usually recommended for 2-5 people so if you are a bigger group visit MindMaze, where they have two identical Alchemist's Chamber games in the house. What is the cool thing about this? In the "Battle game" mode, you can split into two teams and compete against each other – let's see which team can find first the Philosopher's stone and get out faster!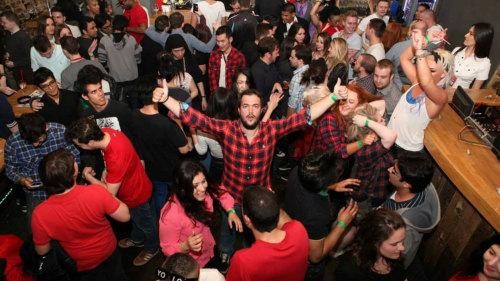 Bar crawls and club tours – a good warm-up for the evening
Do not struggle with a decision on where to start a party in Prague! Join a bar or club crawl and a professional guide will take you to the best places and arrange the best drinks for you. Pick from many different tours what suit your taste best. There are a lot of options available, from visiting pubs that focus on Czech beer and spirits to high-class clubs for fancy cocktails tasting. You can join an open tour to mingle with fellow party-minded travelers or ask for your private bar expert who will introduce you to the bubbling Prague nightlife!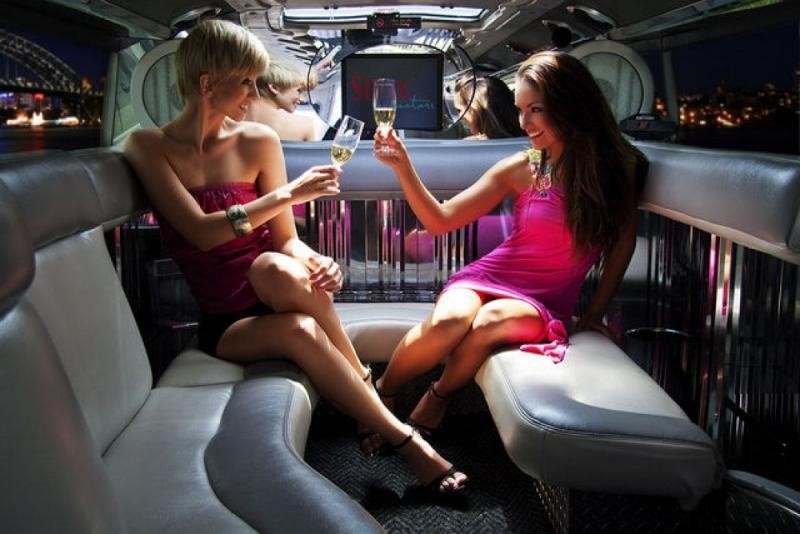 Limousine or private river cruise ride – to arrive at the party in style
Rent your own luxury vehicle to get around in style in this classy city. There is a huge variety to choose from, starting with a Lincoln limousine, through a Cadillac to Hummer limo. If these are not big enough, you can rent a party bus or even a party tram! Get moving your private party with music, lights and drinks across the city! Or take this trip further and pick a fun way to cruise the Vltava river. Hire a private river cruise or a luxury speed boat! Sip your drinks while looking at the amazing city skyline from a different angle and enjoy the ride!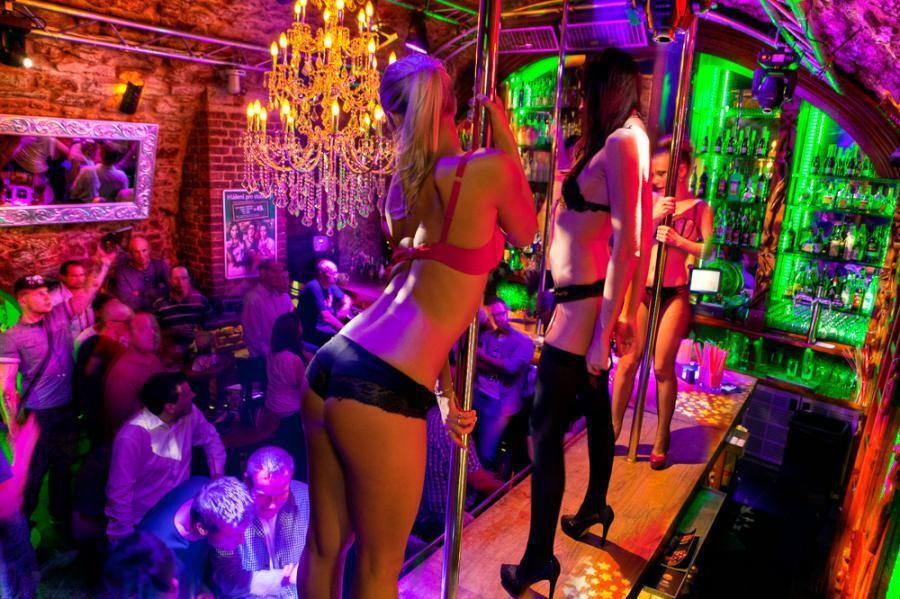 Most stag parties cannot be complete without some sexy type of fun. In case you are looking for "classic" entertainment, visit one of the cabaret clubs. If you are into a more exclusive experience, look for mud wrestling or private shows with gorgeous girls. Have you ever heard about body sushi? And ladies, don't be shy! There are many options with handsome guys for you as well!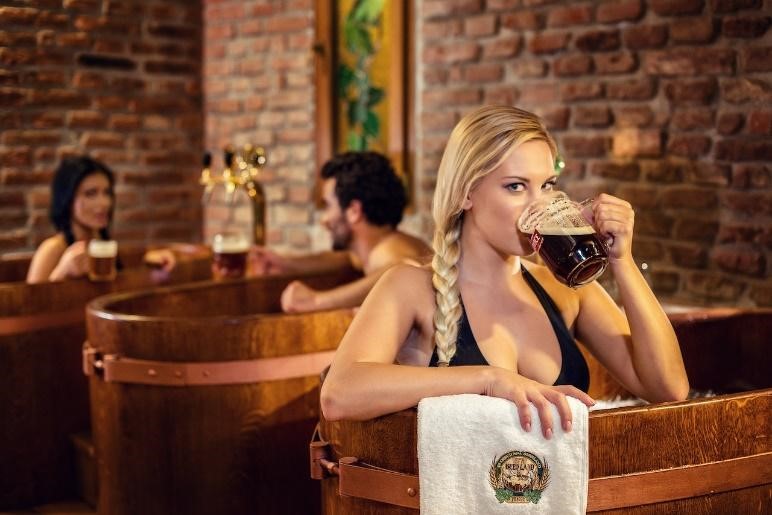 Beer spa – get relaxed in a pool of beer
After all the parties and hangover, you can relax in an extraordinary way. Visit one of Prague's beer spas and bath in wooden tubs filled with natural extracts used to brew beer. The experience would not be complete if you could just sit in the beer and not drink it right? So usually unlimited consumption of beer is provided along with the bath experience. Lay back and relax! Cheers!