For business partners
Why cooperate with us?

Are you looking for an activity supplier in Prague?
MindMaze is currently providing escape rooms games and similar teambuilding activities for bigger groups, such as portable mission game or a city walking game that is a playful and fun way of sightseeing in Prague. We have gained a lot of experience and many satisfied customers within the travel agencies, corporate client's, event organizers in the last 6 years.
We have more than 2600 positive reviews on TripAdvisor and we are one of the best providers of escape games in Prague. In January 2019, our Galactic Pioneers escape game ranked as 46th within the top 50 escape games in the world.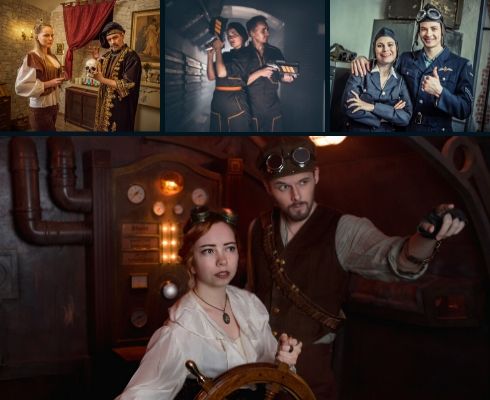 Who are our escape rooms suitable for?
For small medium and larger-sized groups. Our games can be played up to 30 players at the same (5-6 people per game) time and up to 240 people can play in more rounds during one day. Escape games are very popular for their versatility, playfulness, imagination and they are suitable for every age group.
We currently offer 4 different game themes, ranging from the Alchemist's Chamber which is game set in 16th century to Galactic Pioneers, which is hi-tech sci-fi game set in the future. Our games are located within Prague 2 which is in walking distance from the very center of Prague.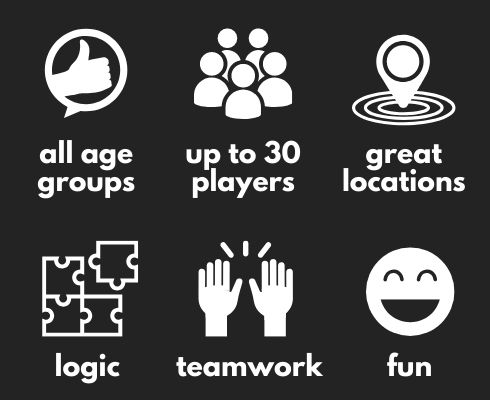 Do you have a large group for which you are looking for a great and activity on a budget?
We can prepare a tailor-made plan for your which might be including also refreshments and some catering on the spot.
For travel agencies, hotels, event organizers and other companies we can offer an attractive commission based cooperation.
For schools, teambuildings and large groups we will be happy to prepare a tailor-made offer.