ENJOY A SAFE GAME!
Safety and health is a top priority for us! Therefore we have implemented new safety measures in connection with the COVID-19 pandemic to make sure that we can provide the cleanest and safest environment for everyone while enjoying our escape game adventures.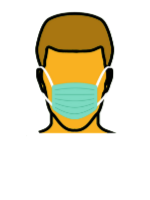 In accordance with the state recommendation, we require our players (and game masters of course) to wear a face mask in our facilities. Please use a face mask to covered mouth and nose throughout the entire visit. In case somebody arrives without a mask, we can supply them from our stock.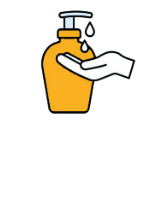 Please use the hand sanitizers before and after the game, which we provide on our reception. One-time use gloves are also available at our premises, which are not mandatory but recommended to use.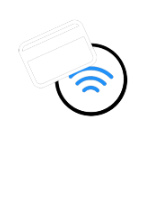 We kindly ask you to please pay by card. We have our contactless machines available at each of our branches.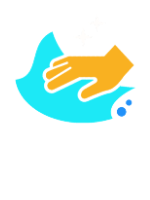 Cleaning regime is very important! We clean and disinfect our games and the common areas (reception, bathroom, etc) after every game. We open, windows and use the ventilation system to change the air between games.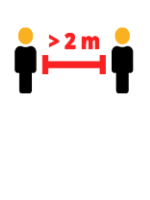 We try to minimize the contact with our game masters, please try to keep the recommended 2 meters distance. Also, we have big enough reception and separated seating areas, to ensure that groups do not get in contact with each other.
We also upgraded our bathrooms to meet the hygienic requirements: we provide antibacterial liquid hand soap, one-time-use paper towels and disinfection spray to disinfect the toilet seat and other equipment before use. We also clean the bathrooms more frequently.
With all these safety measures in place, we consider escape games as safe fun as long as you play with family or friends without symptoms of illness. In case you do not feel healthy please refrain from the game to respect the safety of others.
In case you would like to get any further information or details on safety and hygiene please contact David Havel, Business Director, david.havel@mindmazeprague.com, Tel.: 420 775 926 611
We are looking forward to your visit! MindMaze Team