ESCAPE GAME – THE BEST INDOOR TEAMBUILDING EXPERIENCE
Are you planning a corporate team building or just a nice bonding time for a small group of colleagues? Either way, choosing the right teambuilding activity is not easy. You need to find something interesting and entertaining for everyone… Which is exactly why escapes games are one of the top activities for team buildings.
If you have never heard of exit games you may feel a bit uncertain. You may be wondering whether the game is dangerous, scary and physically demanding. It's not. These games are completely safe and there's nothing to be worried about. It's just a lot of fun! The concept is simple – a team is locked in a room and has only 60 minutes to get out. The games are based on using logic and cooperation, so there is no need for physical strength, special skills, equipment or clothing. The team needs to look for clues, find keys, open padlocks and solve logical problems.
REAL TEAM BONDING ACTIVITY
Escape games are excellent choice for your company teambuilding for one simple reason – once inside you have no other choice than to work as a team. You have to communicate, share everything you find and see, present your ideas and be open to those of others. It's a chance to exercise your ability to focus and pay attention. And these skills come in handy not only while playing exit games but in real life, too. Working is a lot easier when you can count on your colleagues. Test how well you can work together when the clock is ticking!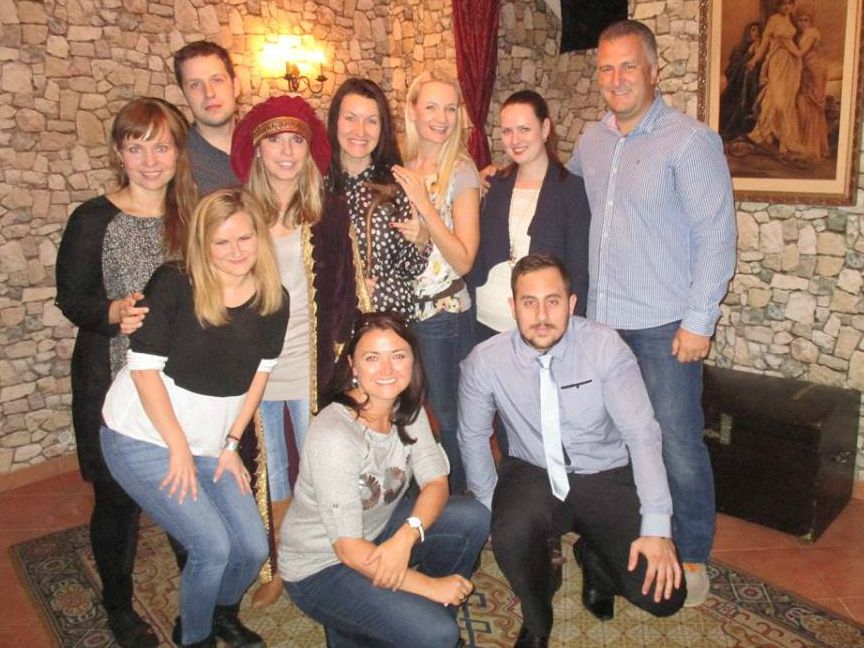 TEAMBUILDING EVENT WHICH FITS EVERYBODY
We are all different, have various interests and prefer diverse forms of entertainment. Both Alchemist's Chamber and Enigma were designed with this diversity in mind. Therefore, they are suitable for first-time players as well as for the experienced ones. And age doesn't matter either. If you're worried that this type of a teambuilding activity may be a bit too demanding for your elder colleagues or boring for the younger ones, rest assured that there is something for everyone. MindMaze games combine various approaches and types of logical problems. There are puzzles which train logic, the ability to pay attention, critical thinking. But that's not all. Being skillful and open-minded is very useful as well. As a bonus, these games allow the whole team to forget about the outside world. Inside, you can relax and unleash your imagination and creativity.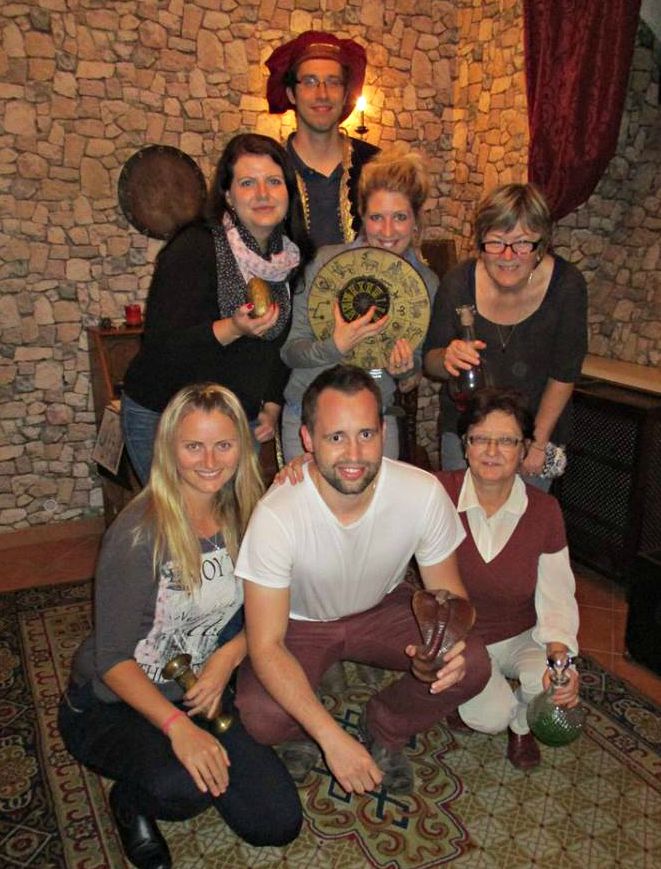 MindMaze Prague is situated 3 minutes of walking from I. P. Pavlova which makes it easily accessible. There are three rooms in total – 2x the Alchemist's Chamber and 1x Enigma – so it can accommodate up to 15 - 18 people playing at the same time. If your work group counts more than 18 people you can book more time slots and have the rest waiting and having fun at one of the great restaurants nearby. The closest one is called Etnosvět, which offers tasty vegetarian food and has conference rooms. You can rent these conference rooms and have another teambuilding activities taking place there.
And there's more! Add a nice touch to your team building with a special invitation, a certificate of successful escape or a smart and tasty prize for the winning team. Ask for a tailored offer!
All this makes MindMaze a great teambuilding venue. Let your colleagues experience a trip to 16th century or be secret agents. Give them unforgettable experience!