5 NETRADIČNÍCH TEAMBUILDINGOVÝCH AKTIVIT
Čas teambuildingů a vánočních večírků je za rohem. Pokud hledáte neobvyklé aktivity pro ten svůj, jste tu správně. Nesejde na tom, jestli jste malá, či velká firma, každé stmelování kolektivu si zaslouží být nezapomenutelné. A tady je několik tipů!
5) Napumpujte do žil adrenalin s FUN ARENOU
Máte kancelář plnou milovníků adrenalinu? Pak se podívejte na FUN ARENU! Mají na výběr paintball, airsoft, counter strike, nerf, extreme archery, bubble fotbal, virtuální závody, bubnování, Mindball a mnoho dalšího. Navíc tam můžete uspořádat i stylovou party v duchu již připravených scénářů – 007, retro, černá & bílá, mafie – nebo si můžete vytvořit svůj vlastní! (foto: FUN ARENA)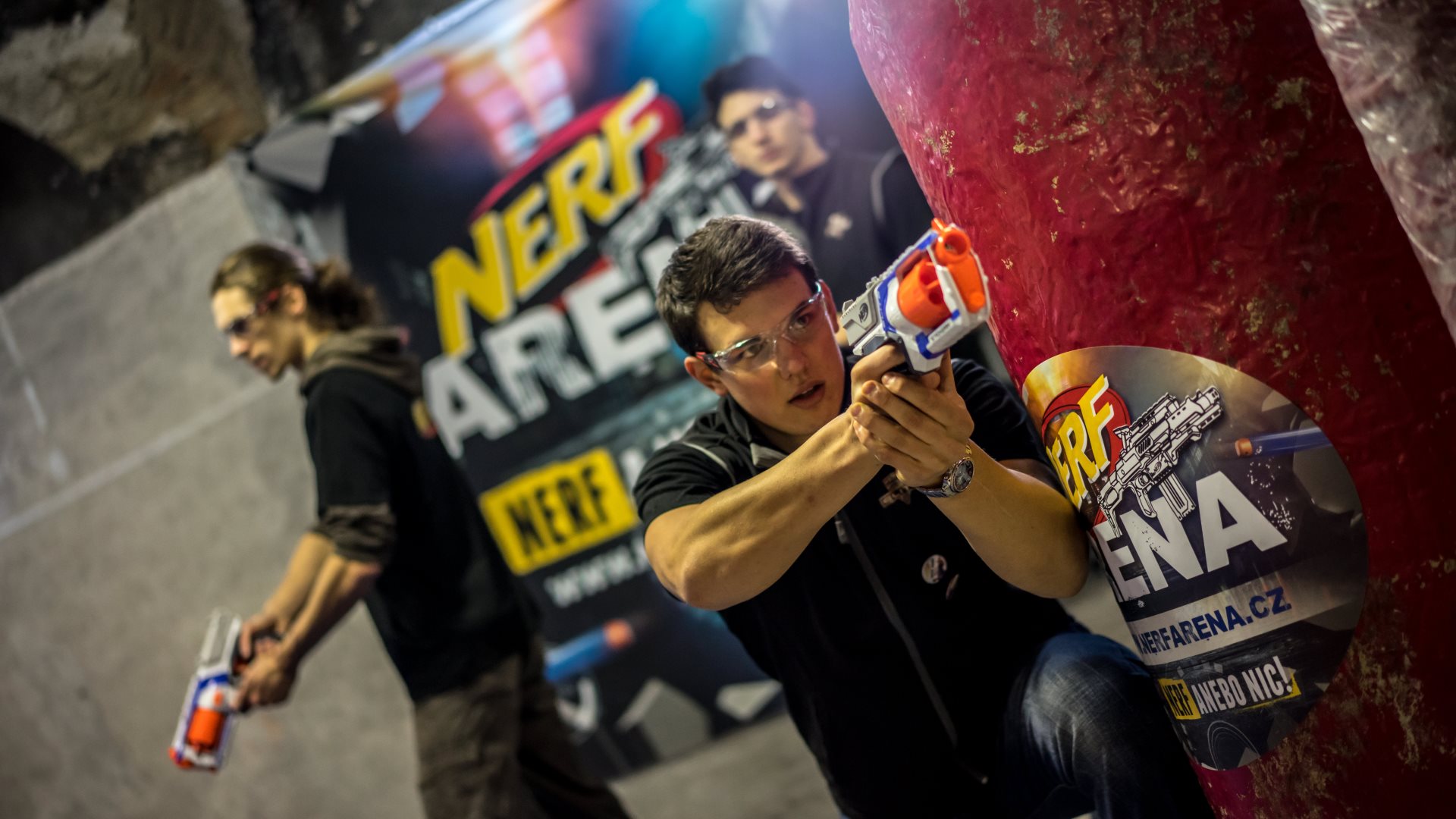 4) Zúčastněte se DIY dílny
Při teambuildingu můžete opravdu něco fyzicky budovat! Vyhrňte si rukávy a směle do toho! Je jen na vás a vašich kolezích, zda se pustíte do kusu nábytku, nebo si vytvoříte něco ke zkrášlení společných prostor. Vyzkoušejte si, jaké to je, když společně něco postavíte vlastníma rukama.
3) Dejte si s kolegy závody
Řev motorů, vůně benzínu a spálených gum, vítr ve vlasech… Zní vám to dobře? Pak zkuste motokáry! V Praze najdete mnoho společností, které provozují kryté okruhy, takže ani počasí vám nepřekazí závod s kolegou z vedlejší kanceláře. Když vám to půjde jako po másle, můžete usednout i do pořádně nadupané mašiny! A až vám z toho všeho závodění vyhládne, můžete si dát něco dobrého k snědku. Provozovatelé obvykle nabízí také možnost cateringu. (foto: Caravan Metropol Karting)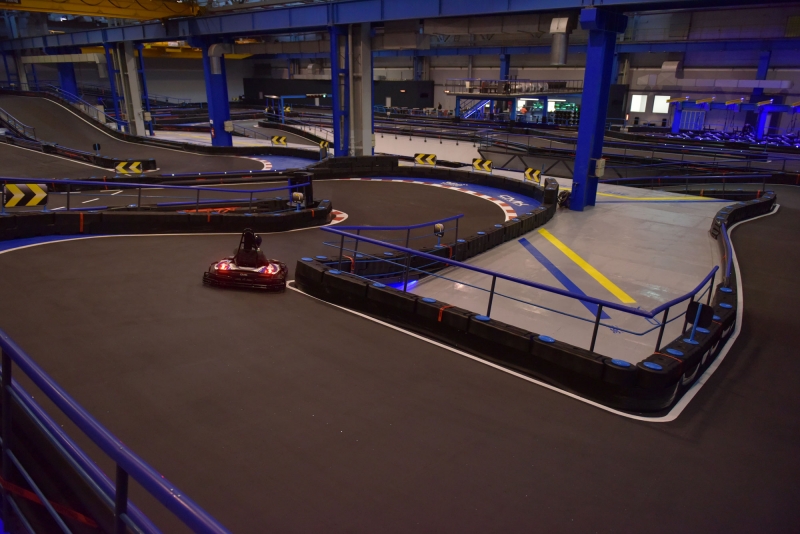 Mnoho velkých společností bere vážně otázku společenské odpovědnosti a podporuje dobrovolnictví. A vy se k nim můžete přidat! Dopřejte sobě a svým kolegům odpoledne strávené na čerstvém vzduchu a udělejte něco dobrého pro své okolí. Nebo svůj čas věnujte dětem a seniorům. Existuje mnoho způsobů, jak pomoct ostatním, a všechny vám dají ten skvělý pocit z dobře a hodnotně stráveného času. Vybudujte si kolektiv schopný pomoct sám sobě i ostatním. Vše potřebné vám poví tým ze zapojimse.cz
1) Nechte se zamknout v únikovce
Únikové hry jsou velice populární a zábavný způsob, jak strávit parádní hodinku s rodinou či přáteli. A stejně tak jsou skvělou aktivitou pro stmelení týmu! Jakmile se za vámi zaklapnout dveře, máte 60 minut na únik. Během těchto 60 minut je to jen na vás a vašich pracovních parťácích. Je potřeba hledat ukryté stopy a užitečné předměty, kombinovat je, luštit šifry a hlavolamy, rozlousknout kódy. Tato zábavná aktivita cvičí nejen mozek, ale i vaši schopnost spolupracovat. Základem je dobrá komunikace, spolupráce a sdílení nápadů i objevů. Navíc jsou únikovky pro všechny – na věku ani fyzičce nezáleží. Stmelte svůj kolektiv zábavnou formou!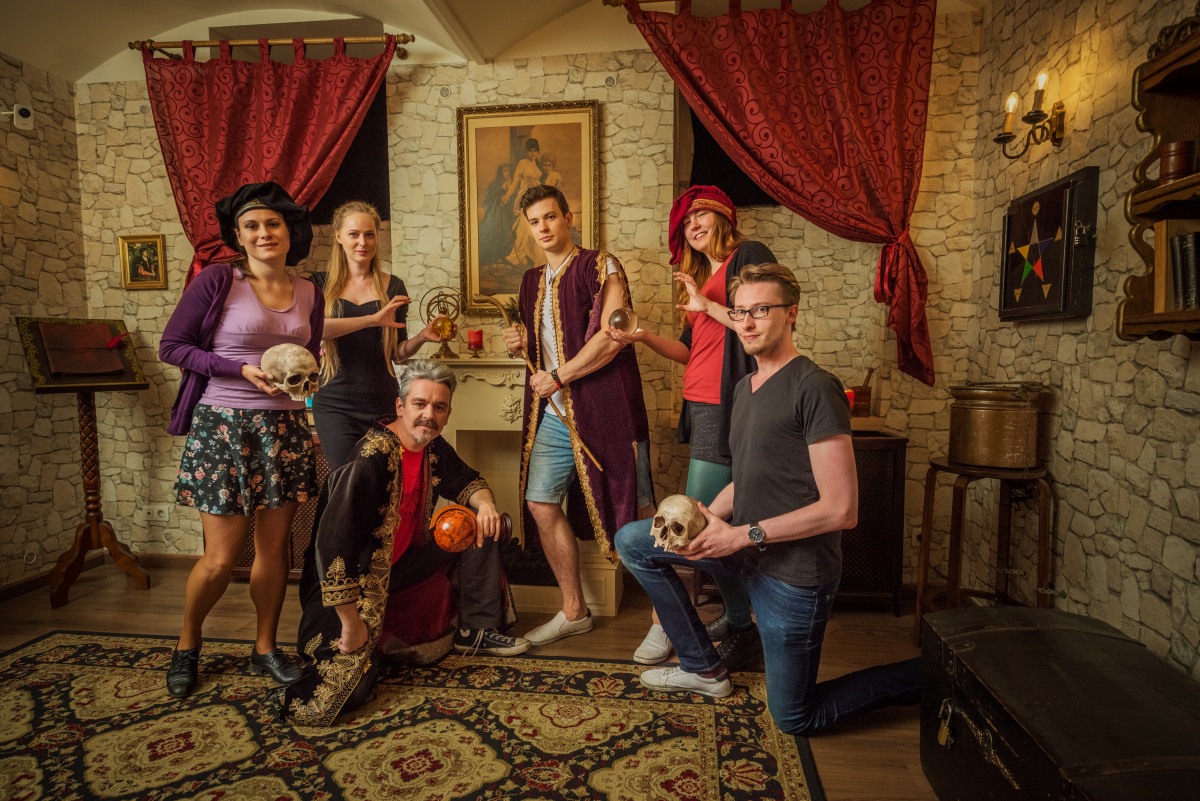 BONUS: Vytvořte si své vlastní teambuildingové hry
Další možností je vytvořit si svůj vlastní originální teambuilding. Sice vyžaduje hodně času, plánování a kreativity, ale dává vám možnost kolegům nadělit neopakovatelný zážitek. Stejně tak vám do jisté míry dává volnost, neboť se nemusíte řídit žádnými rozvrhy a rezervacemi. Jestli nevíte, jak na to, můžete uspořádat olympiádu, nebo hon za pokladem a poslat své spolupracovníky na různá stanoviště po městě, kde na ně budou čekat skryté zprávy a zábavné úkoly, jako je přemisťování zrnek rýže z mísy do mísy pomocí čínských hůlek. Je to zcela na vás. A nebojte se požádat o pomoc někoho z kolegů, vždyť taková příprava je už teambuilding sama o sobě.