Přenosná úniková hra jako součást assessment centra? I tak je možné využít Time Crimes.
Přenosná úniková hra jako součást assessment centra? I tak je možné využít Time Crimes.
Přemýšlíte, k čemu by mohlo být dobré mít tuto hru jako součást přijímacího řízení nových potenciálních zaměstnanců? Vedle toho, že ozvláštníte přijímací řízení, dostanete velice cenný nástroj, jak identifikovat schopnosti jednotlivých kandidátů.
Představte si, že hledáte manažera, který bude mít okolo 400 podřízených, a chcete si být jako personalista na sto procent jistý, že kandidát, kterého vyberete, bude ten pravý. V takovém případě může být nasnadě další nástroj vedle klasického pohovoru nebo právě výše zmíněného assessment centra.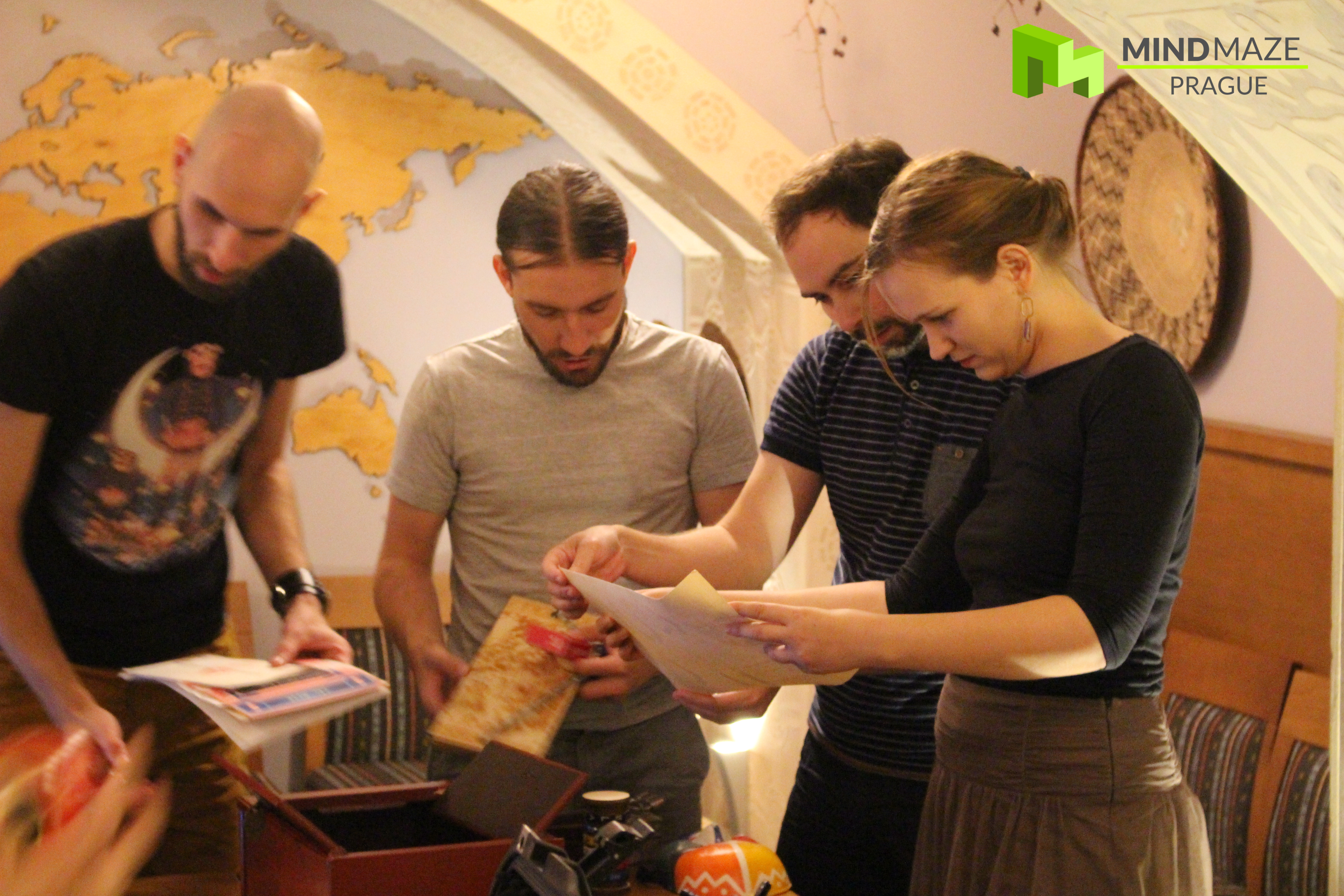 To je příběh jedné ze společností, kam jsme hru Time Crimes před nedávnem přivezli, a personalistů, kteří s radostí této možnosti využili. Aby si byl tým personalistů skálopevně jistý o správném výběru, rozhodl se, že jako jednu z částí assessment centra zvolí právě naši přenosnou hru. Time Crimes může hrát najednou až 25 osob a v tomto konkrétním případě to bylo 10 potenciálních manažerů, kteří se navzájem neznali. Ve hře museli řešit logické rébusy, hádanky a různé úkoly, což je jakožto uchazeče postavilo před náročnou výzvu. Nejenže museli prokázat, že oplývají logickým a kreativním myšlením, bez kterého to jednoduše nejde, ale také museli spolupracovat s lidmi, které do té doby neznali, a tím se podrobili té největší zkoušce. Budou schopni utvořit efektivní tým, dosáhnout cíle a najde se právě ten leader, kterého zaměstnavatel hledá? V průběhu hry každý z hráčů vědomě, nebo nevědomky odloží onu "všednodenní masku" a nechá tak personalistu nahlédnout "pod pokličku"… pro personalistu k nezaplacení.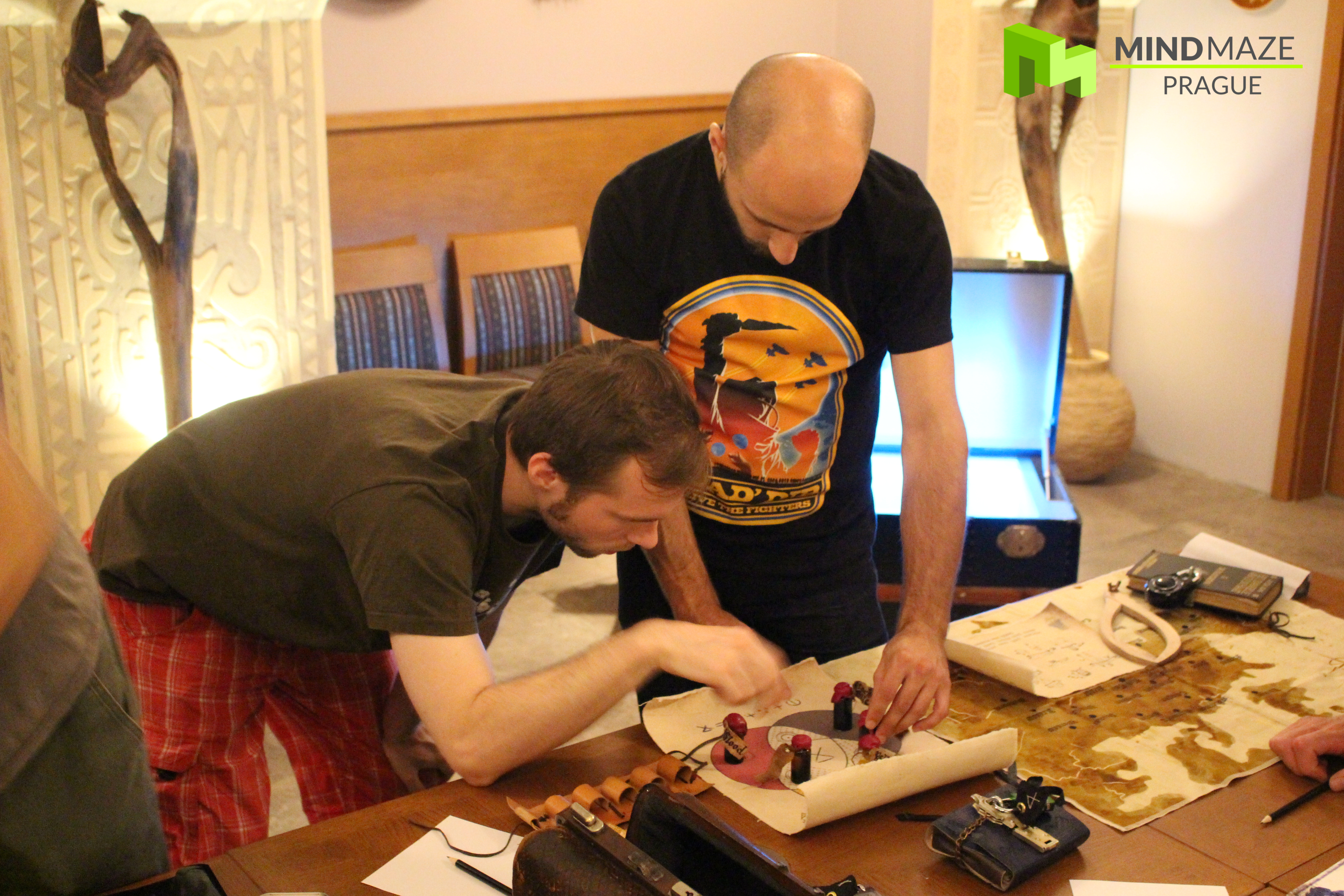 Velkou výhodou Time Crimes je, že v téměř každé části hry je možné najít paralely s pracovní pozicí a kariérním životem. Ve hře máte jasně daný cíl, kterého musíte dosáhnout, avšak postupně na vás působí různé faktory, které vás mohou lehce od onoho původního cíle odlákat. Vy se tak začnete naplno věnovat jinému, méně důležitému problému, který vlastně ale není cílem vašeho snažení. Také vám to zní povědomě?
Chcete vědět více nebo byste také rádi zařadili naši přenosnou únikovou hru Time Crimes do výběrového řízení? Neváhejte se nám ozvat, rádi s vámi vše probereme!