Rozlučka se svobodou v Praze Aneb tipy na místa, kde si v Praze rozlučku se svobodou určitě užijete!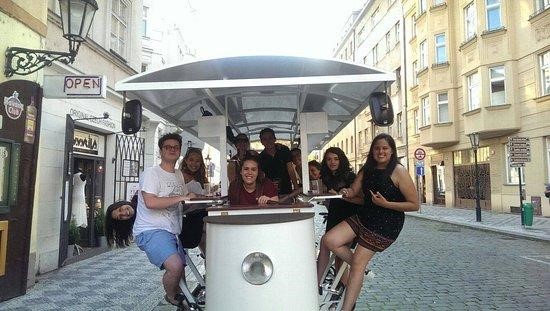 Praha cyklopivní, aneb za památkami a zábavou na kole s výčepem!
Pokud jste v Praze, byl by hřích nepodívat se na pražské památky. Že vás neláká spousta nachozených kilometrů a raději byste se bavili s přáteli u piva? Máme řešení. Beer Bike je pojízdný bar, na kterém se svými přáteli projedete nejznámější památky jako na kole. Sice budete muset trochu šlápnout do pedálů, ale po celou cestu budete mít po ruce ledově vychlazené pivo. Pojede s vámi průvodce, který celý pojízdný pivní bar řídí a stará se o vaši zábavu a plné půllitry. Po setmění se na vozítku svítí párty osvětlení.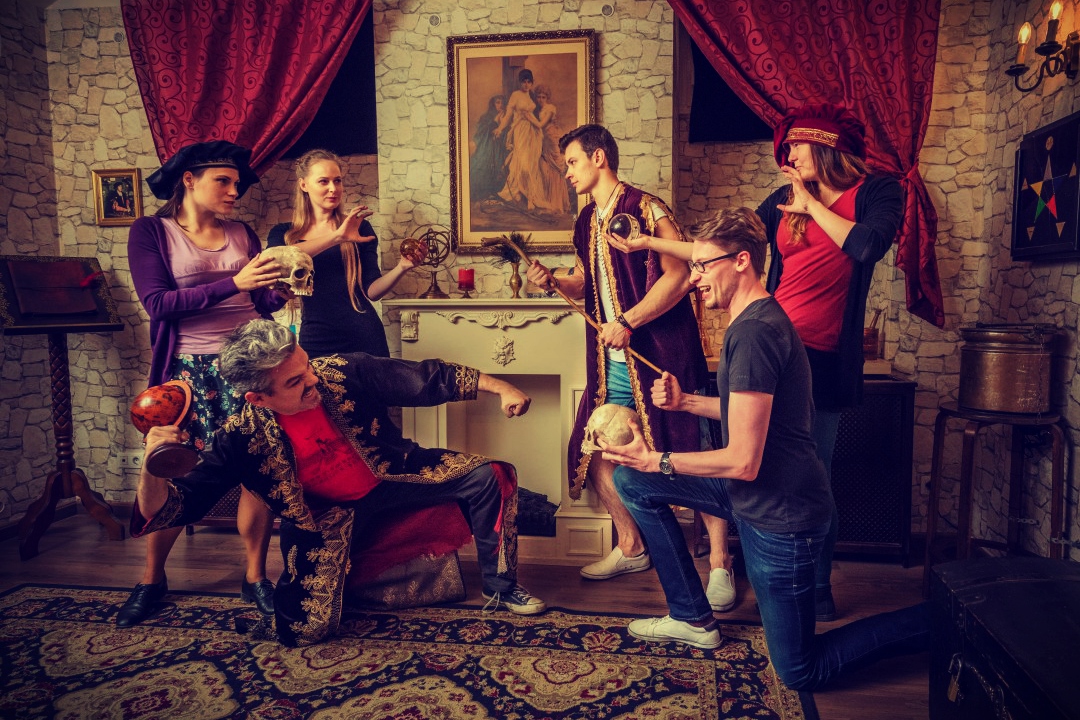 Úniková hra – provětrejte mozkové buňky zábavnou formou!
Navštivte jednu z mnoha pražských únikových her a užijte si hodinu plnou napětí a zábavy! Zamčení v místnosti plné hádanek a šifer budete mít 60 minut na jejich vyřešení a úprk. Únikové hry jsou zpravidla určeny pro 2-5 hráčů. Pokud je vás více, doporučujeme navštívit MindMaze, kde mají dvě naprosto identické Alchymistovy komnaty. Můžete se rozdělit do dvou týmů a soupeřit o to, kdo unikne z místnosti jako první!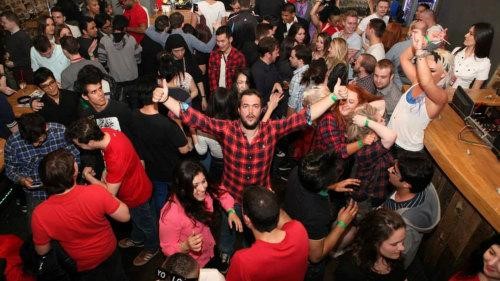 Hospody a bary – perfektní rozjezd večera!
Nevíte, ve kterém z nepřeberného množství barů a hospod v Praze svou párty začít? Nechte si poradit od odborníka! Sežeňte si průvodce po pražských barech. Ten vás zavede na ta nejlepší místa a doporučí vám nejchutnější drinky! Můžete si dokonce vybrat, jestli chcete průvodce po českých hospodách se zaměřením na piva z malých pivovarů a na ovocné pálenky, nebo byste raději navštívili bary na úrovni, kde podávají rozličné míchané koktejly. Průvodce můžete mít jen pro sebe, nebo se o něj dělit s podobně smýšlejícími lidmi. Čeká vás tepající pražský noční život!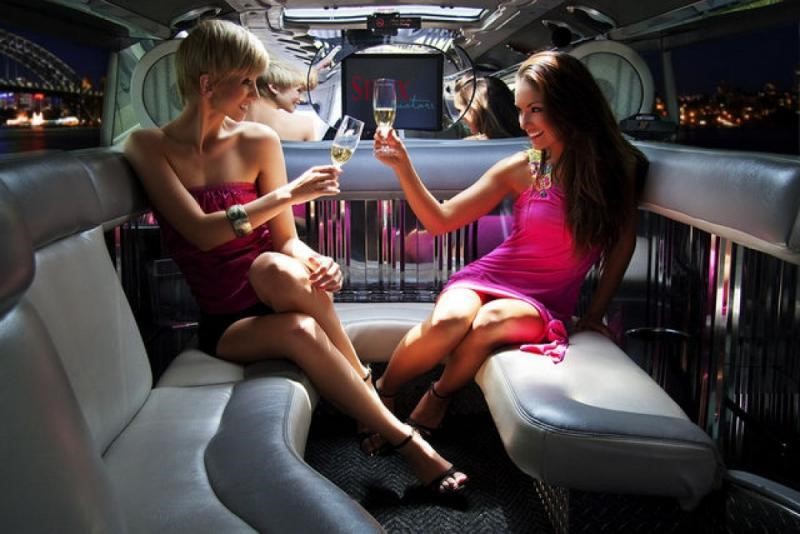 Na párty stylovou limuzínou či soukromou lodí!
Že chcete po Praze jezdit stylově? Limuzína Lincoln, Cadillac nebo Hummer? Není problém! Pokud by vám limuzína nestačila, můžete si pronajmout i párty-bus, nebo dokonce párty-tramvaj! Rozjeďte vlastní párty ve stylovém dopravním prostředku, který vás za zvuků hudby proveze napříč celým městem! Pořád je to málo? Pronajměte si soukromý parník či motorový člun a uspořádejte párty na lodi! Užívejte si večírek s netradičním výhledem na město. Hurá na palubu!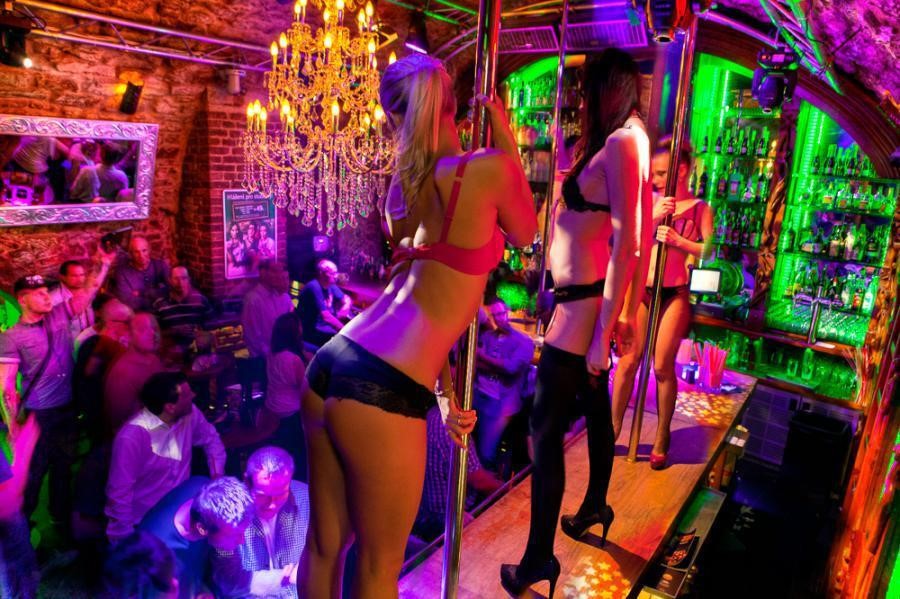 Striptýz a kabaretní zábava
Většina rozluček se svobodou se neobejde bez lechtivé třešničky na dortu, kterou bývá striptýz či tanec na klíně; asi není třeba připomínat, že to v Praze nebude problém. Pokud chcete klasiku, navštivte jeden z mnoha kabaretů. Žádáte-li něco exkluzivního, můžete si vybrat například soukromé dívčí zápasy v bahně! A slyšeli jste už někdy o sushi podávaném na nahém těle? Ženy, nebojte se! V Praze se najde dost zábavy z tohoto soudku i pro vás!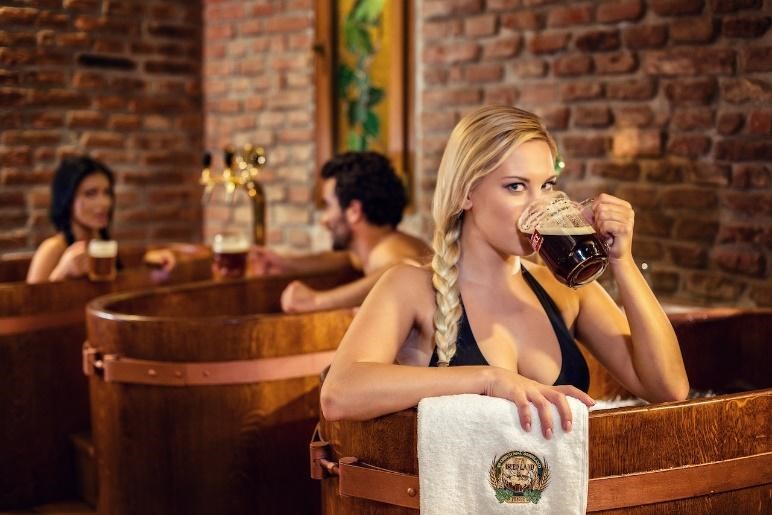 Pivní lázně – relaxujte v pivní kádi
Po společensky náročném víkendu je potřeba se patřičným způsobem zrelaxovat. Zkuste to netradičně v jedněch z pražských pivních lázní. Dejte si koupel v dřevěném sudu naplněném přírodními extrakty používanými při výrobě piva. Zážitek by však nebyl kompletní, pokud byste v pivu jen relaxovali a nemohli ho i pít, že? Proto je obvykle v ceně zahrnuta i neomezená konzumace piva během blahodárné lázně. Ponořte se do pivní lázně a odpočívejte. Na zdraví!