BEST THINGS TO DO IN PRAGUE DURING FALL
Fall is probably the most beautiful time of the year in Prague. It's during the autumn months that it becomes obvious where the nickname 'Golden City' comes from. Though the weather is changing there are plenty of Prague attractions to visit even during autumn. Its stunning autumn hues of yellow, copper and crimson form a setting that warms the heart and soul and it instantly becomes obvious why autumn is considered the most romantic time of the year in Prague. Along with the trees shedding down leaves, the huge waves of tourists that could be seen during the summer start to recede as well.
After the turbulent summer months, in terms of the huge influx of tourists, the autumn is much calmer and more peaceful. This is probably the best time of the year to check out the Petřín Hill Observation Tower. Take the funicular railway from Újezd to get to top of the hill then climb the 299-step of the Eiffel Tower replica which offers an amazing view of the city covered in autumn leaves. Or take a ride with the nostalgic tram No. 41 that will take you for an unforgettable ride across the city. It runs on weekends and holidays from April through mid-November every hour - just hop on when you see it coming. You have to buy your tickets right on the tram from the conductor dressed in a contemporary uniform.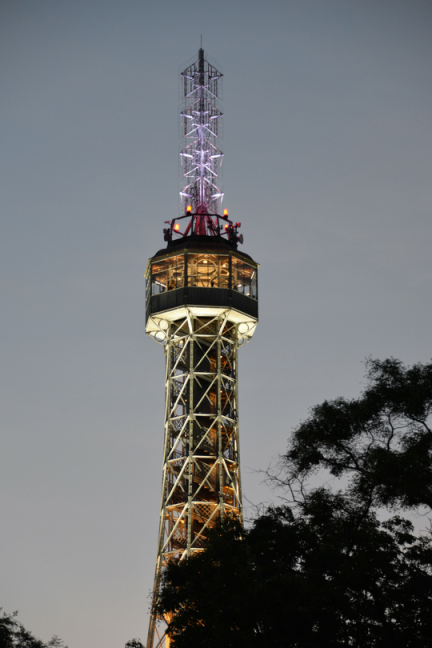 Although it may get a bit chilly, the autumn (especially late autumn) is a great time for a long walk through the Kampa Island where you can visit the Kafka museum and see the peculiar statues in front it. While there, one should not miss the chance to visit the John Lennon Wall, a true symbol of revolutionary times and actions. As anyone can express itself on it, it keeps on changing as the seasons in Prague. Along the way you can get warm in one of the many cafes or restaurants throughout the city and have a nice cup of hot coffee or a traditional Czech dish like goulash in bread bowl or potato dumplings. Or, if you're looking for a quick bite, you should not miss the famous Vaclav's sausage that can be bought on one of the numerous stands in the Wenceslas Square that goes best with a glass of good old Czech beer.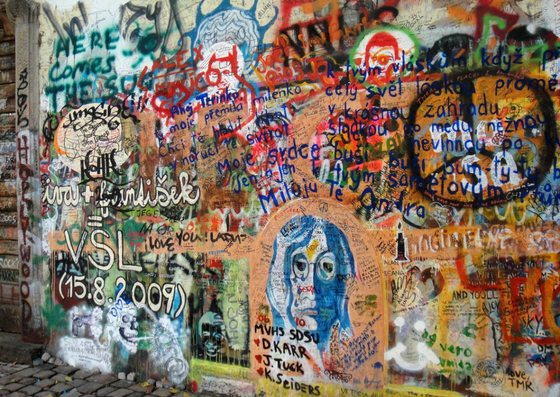 Another place you should find the time to visit is Vyšehrad – it used to be a fort along the Vltava river, now it's rather a beautiful park with a great view of the city. Enter the Basilica of St Peter and St Paul and visit the cemetery of famous people of Czech history; Antonín Dvořák, Bedřich Smetana, and Alphonse Mucha are also buried here. Take a quiet walk to admire this mysterious and magical place in the weary autumn light.
In autumn, Prague is full of music; you can check out AghaRTA jazz festival (www.agharta.cz) or Strings of Autumn Festival. Another interesting event taking place in October is the Signal Festival (http://www.signalfestival.com); video-mapping and light art will vivify the historical buildings and squares of Prague. Walk from place to place all night and enjoy the amazing shows! (Photocredit: Jan Tichý)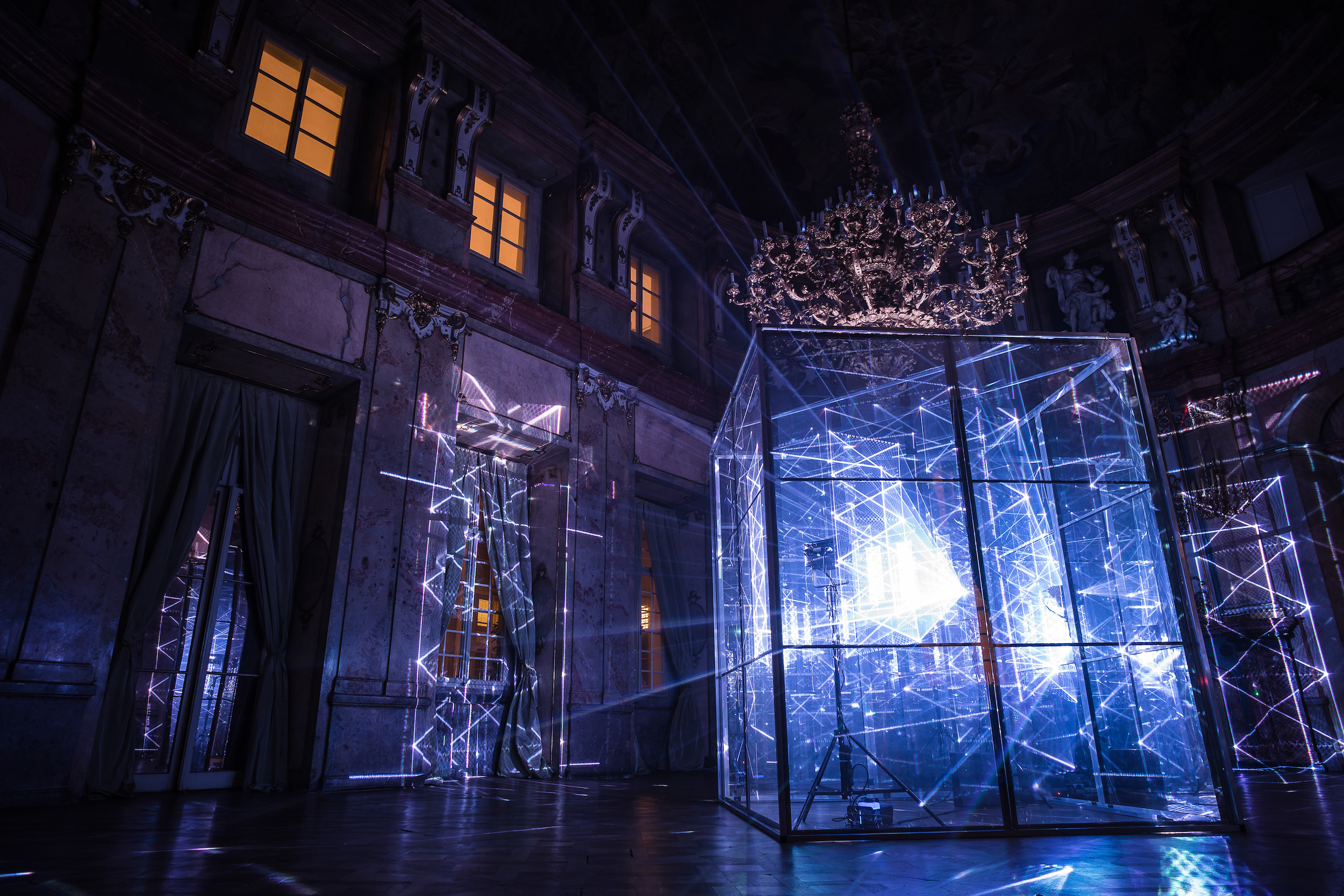 Although the Czech Republic is all about beer, wine is gaining popularity as well. So, this could be a great time to take a day trip and visit some of the famous wine festivals of the Bohemian region, including the most famous one hosted in the magnificent Karlštejn Castle, which was the residence of King Charles IV back at the times.
If the weather turns cold and rainy you can pick one from the many indoor activities. For a fun and unique experience go play a MindMaze escape game. Grab your friends or family and get locked inside a room with only 60 minutes to escape – solve mysterious puzzles and decipher ancient codes to get out in time! Exit games are great not only for a group of friends but also for families with kids – there's something for everyone, smaller kids are great at finding valuable objects and clues and the older ones can crack the codes. It's a lot of fun and a perfect activity for some family time.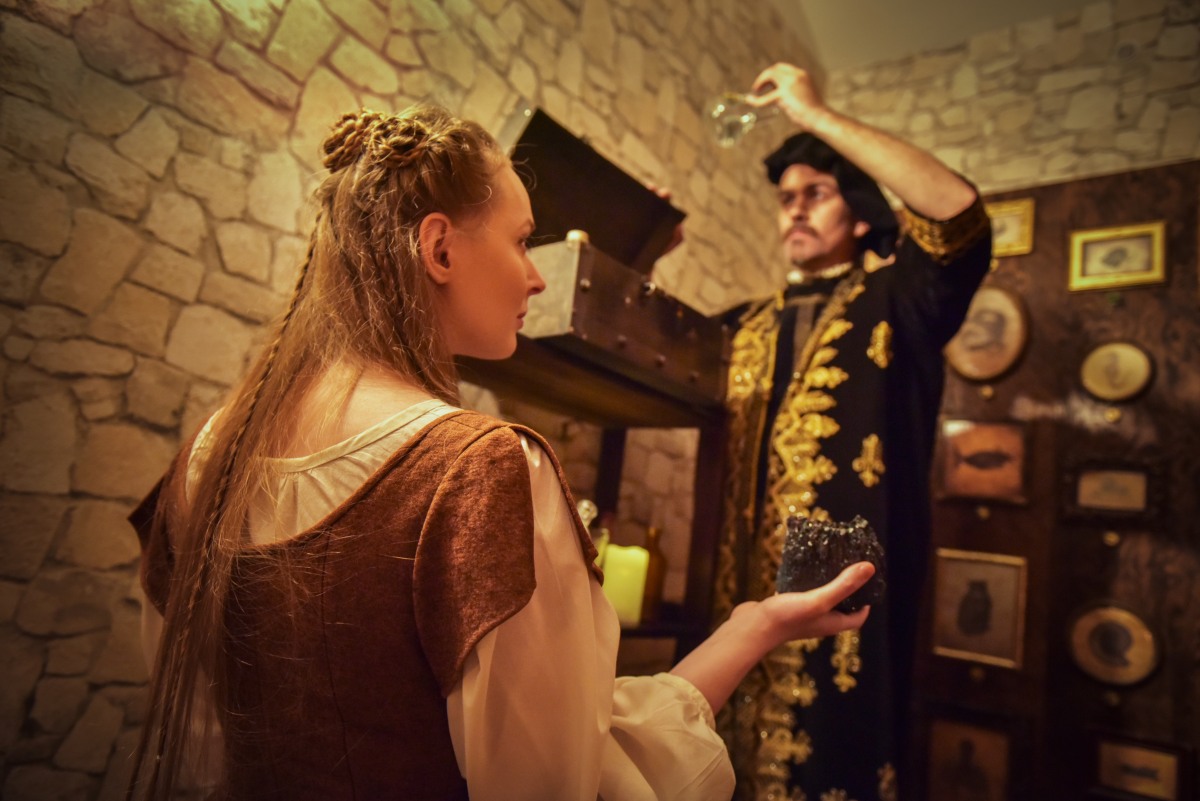 Prague has a magical atmosphere which you can feel with every step you take. But it's not only the buildings what makes Prague magnificent. Visit Strahov Library and be amazed. It's a spectacular place with beautifully painted and enchanting ceilings. If you want to spend your evening in style, stop by at Alchemist cocktail bar and have some of their signature drinks or go to Lucerna, which is a gorgeously decorated cinema near Wenceslas square. It is a former theatre hall and you can watch movies (usually in the original language) from red velvet seats. Can't get more stylish than that!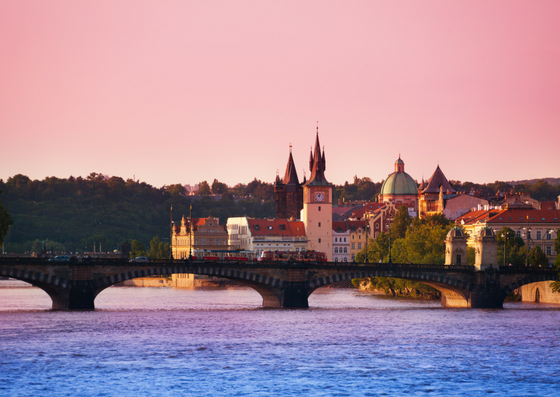 See, there are many cool things to do in Prague during autumn. ;)