5 UNUSUAL TEAMBUILDING ACTIVITIES
The time of team buildings and Christmas parties is coming. And if you're looking for extraordinary teamwork activities you've come to the right place. It doesn't matter whether you're a small company or a big corporate, make the event memorable, try something new! Here are some tips!
5) Get adrenalin in you veins with FUN ARENA
Is your office full of action lovers? Then look up FUN ARENA! Paintball, airsoft, counter strike, nerf, extreme archery - they have it all. Split into teams and see who's better tactician. Not into shooting? No problem! There's also bubble football, virtual racing, drumming, Mindball and much more. If a stylish party is what your colleagues desire, you can pick one of their party scenarios - 007, retro, black and white, mafia - or come up with your own! (photo: FUN ARENA)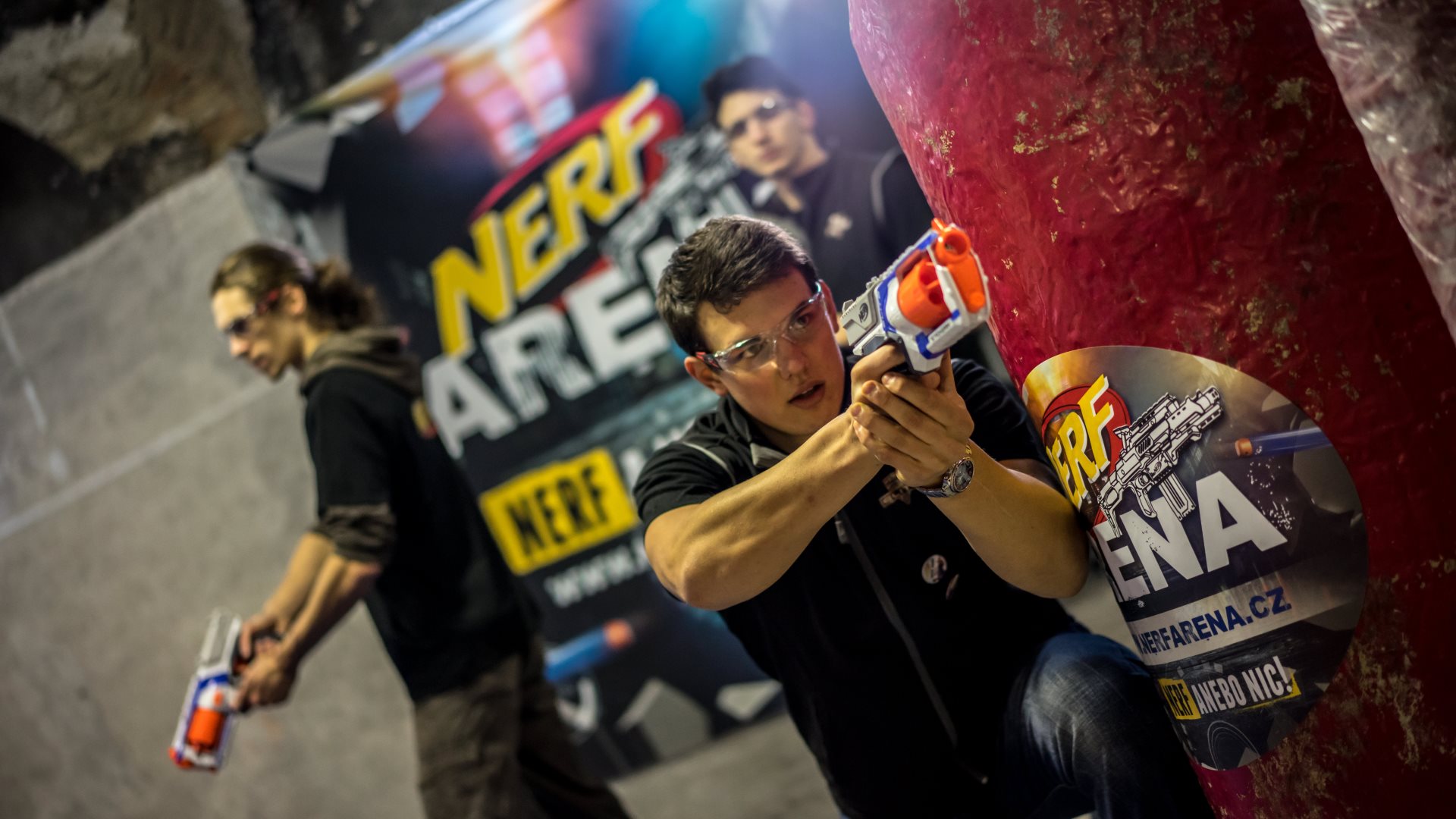 4) Take part in a DIY workshop
Team building can be literally about building! Roll up your sleeves and build something together! It's up to you and your workmates whether you create a piece of furniture or something to decorate your office with. And having something you built with your own hands is always a very nice and satisfactory feeling!
Motors roaring, adrenalin rising, speed accelerating… sounds good? Then try go-karts! There are many Prague based indoor arenas so not even weather can stop you and your work buddies from racing each other. And if you prove to be an excellent driver you can even drive a stronger go-kart! Many companies also offer food catering and those of your colleagues who decide they have had enough of racing can watch and cheer the others on while enjoying some delicious food. (photo: Caravan Metropol Karting)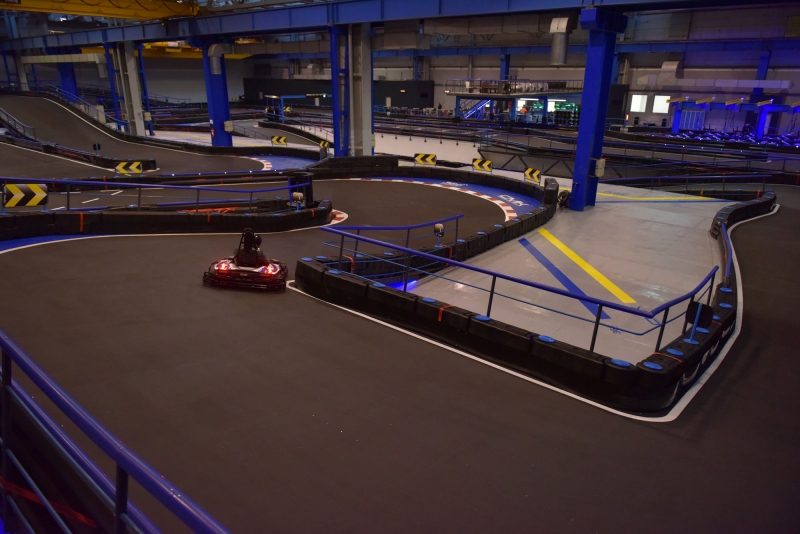 2) Volunteer and make a difference
Did you know that many big corporations take social responsibility seriously and encourage corporate volunteering? Now you do. And you can join them! If you try it you'll see that giving back is really rewarding. Spending time breathing fresh air and doing something for others gives you this special feeling which is so worth it. The activities vary from mowing grass to helping the elderly or having fun with kids from children's home. Get in touch with the team of zapojimse.cz to learn more.
Escape games are a very popular fun activity among families and friends. But it is also an excellent bonding activity for your company teambuilding event! Once locked in a room, you have 60 minutes to find your way out. Your team needs to look for hidden clues and useful objects, solve mysterious puzzles and decrypt codes. This form of entertainment trains not only the brain but also the ability to work together. It's essential to cooperate, talk to each other and share ideas. Plus exit room games are suitable for everybody – age and physical condition don't matter. It's an hour filled with excitement, surprises, brainteasers and fun! And that's what team buildings are about – bonding over a fun activity!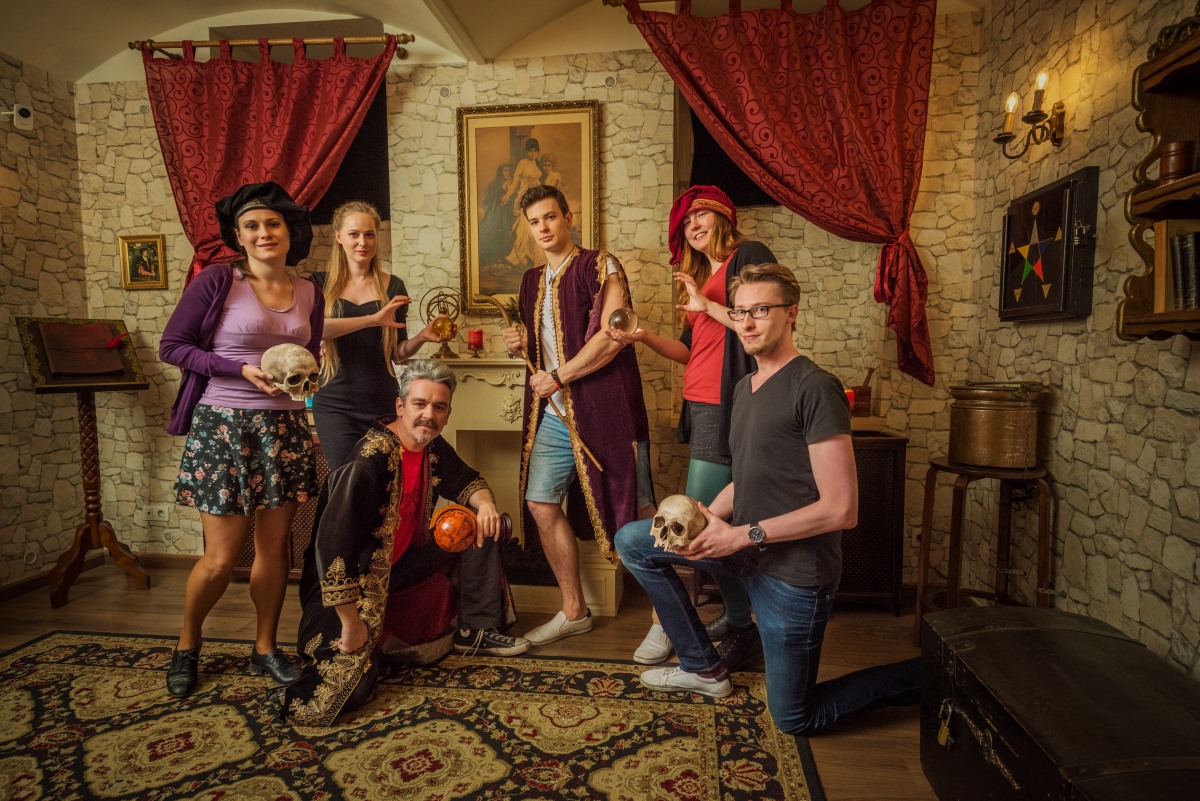 BONUS: Create your own teambuilding games
Creating your own teambuilding activity is another option. This one requires a lot of time, planning and creativity but gives you the chance to give your colleagues a one-time only experience. It also means a certain level of freedom because you're not bound with schedules of other activities. If you're uncertain about how to approach it, you can pick a theme of the Olympics or Treasure Hunt for example and send your co-workers running around the city looking for hidden messages and completing fun tasks like moving rice grains from one bowl into another with chopsticks. It's completely up to you. Some of your workmates can even help you organize the whole thing which is a small team building on its own.