Legend has it, the Philosopher's stone is still hidden in a secret chamber guarded by ancient secrets and mysterious objects - waiting to be discovered.
Get ready for a 60 minutes thrilling quest to find out if the legends are true – in the Alchemist's chamber!
1690 CZK per 2 persons
1990 CZK per 3 - 5 persons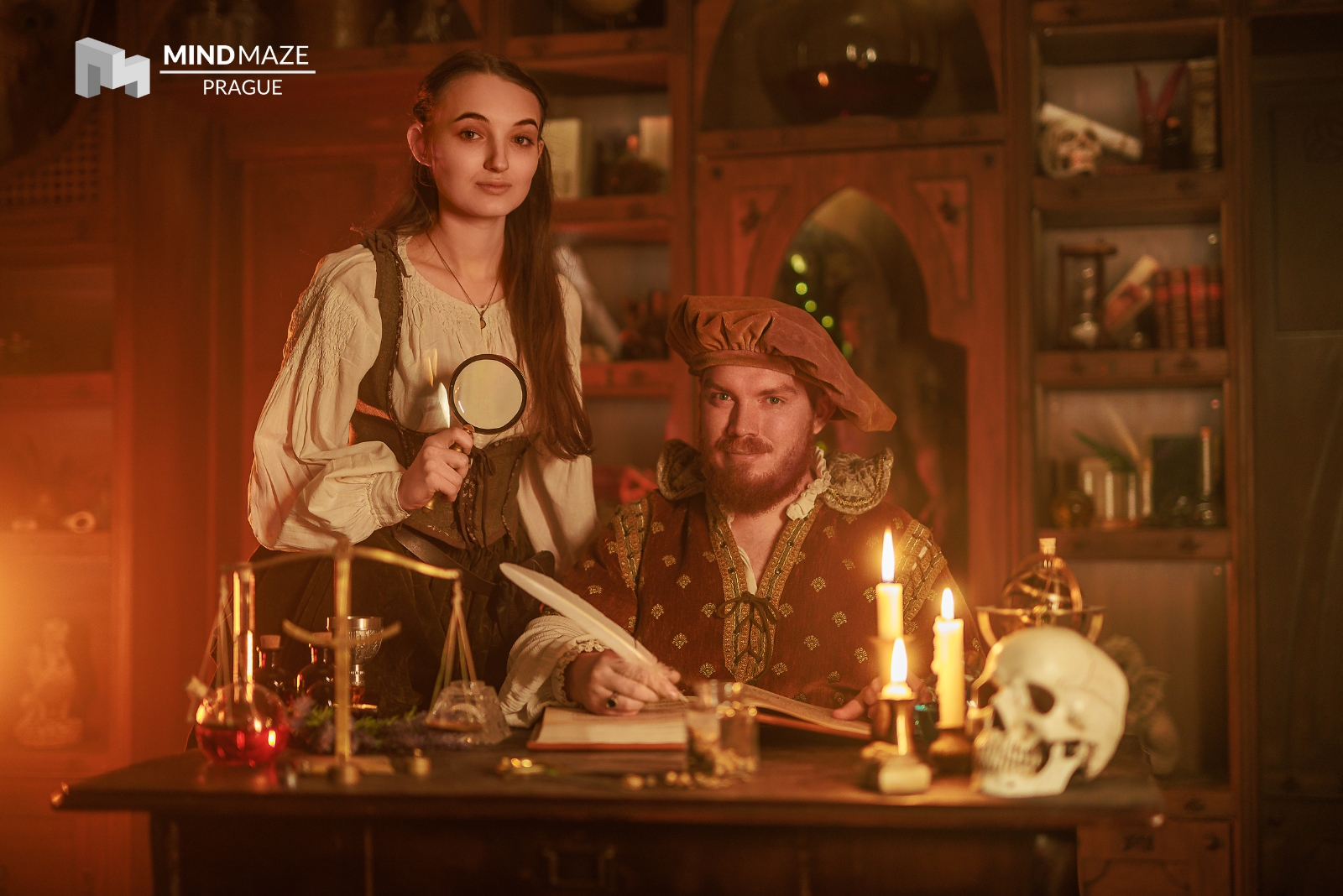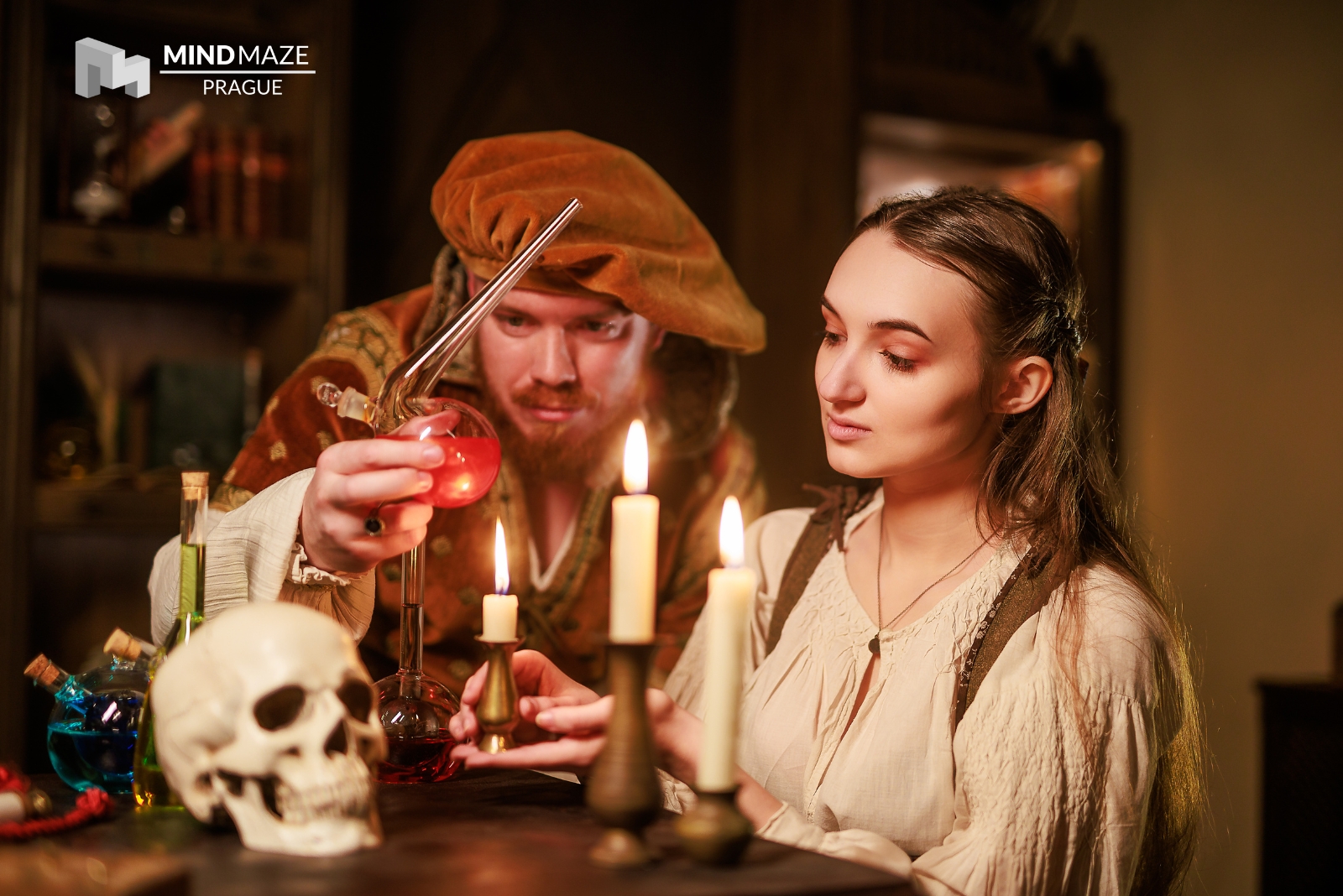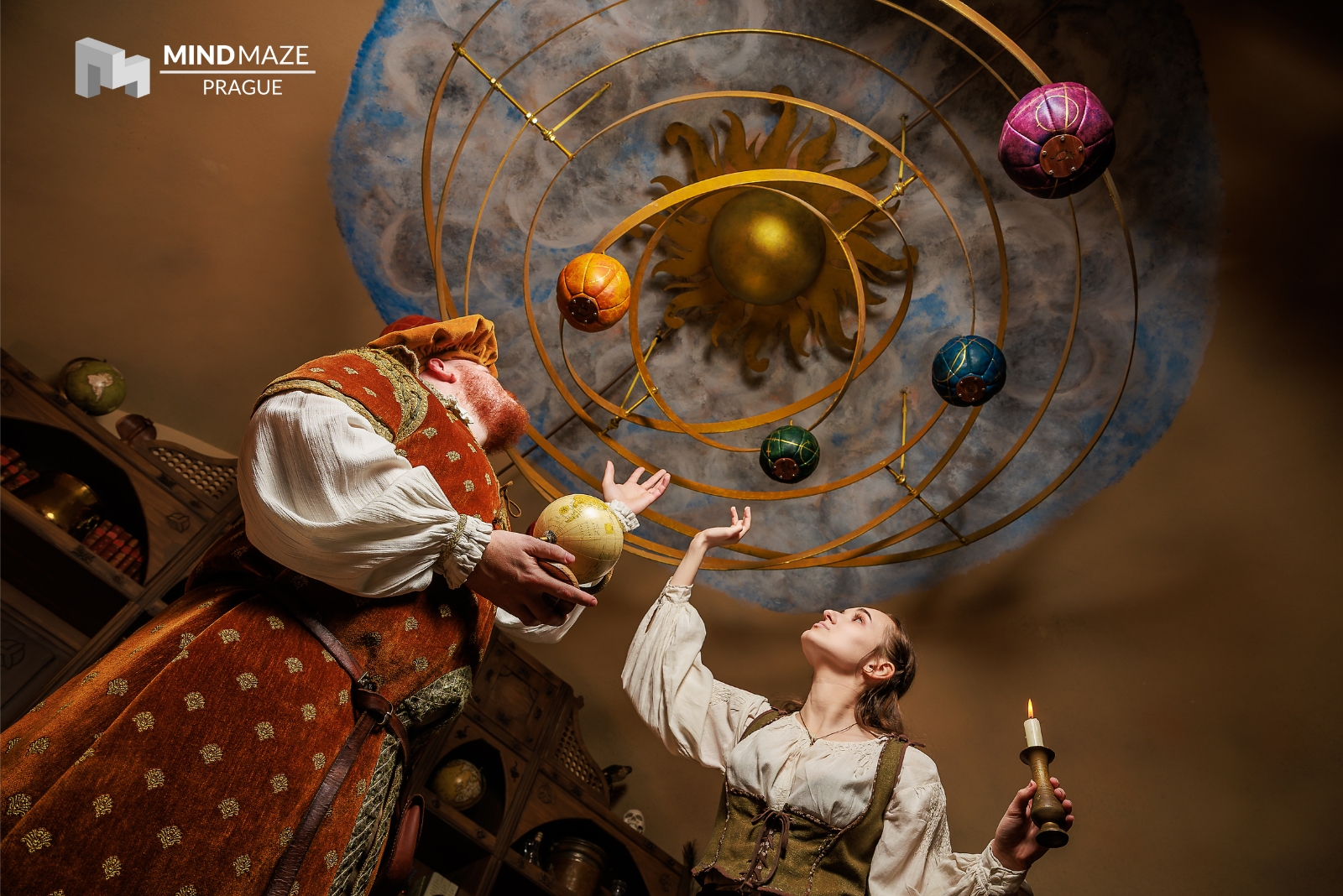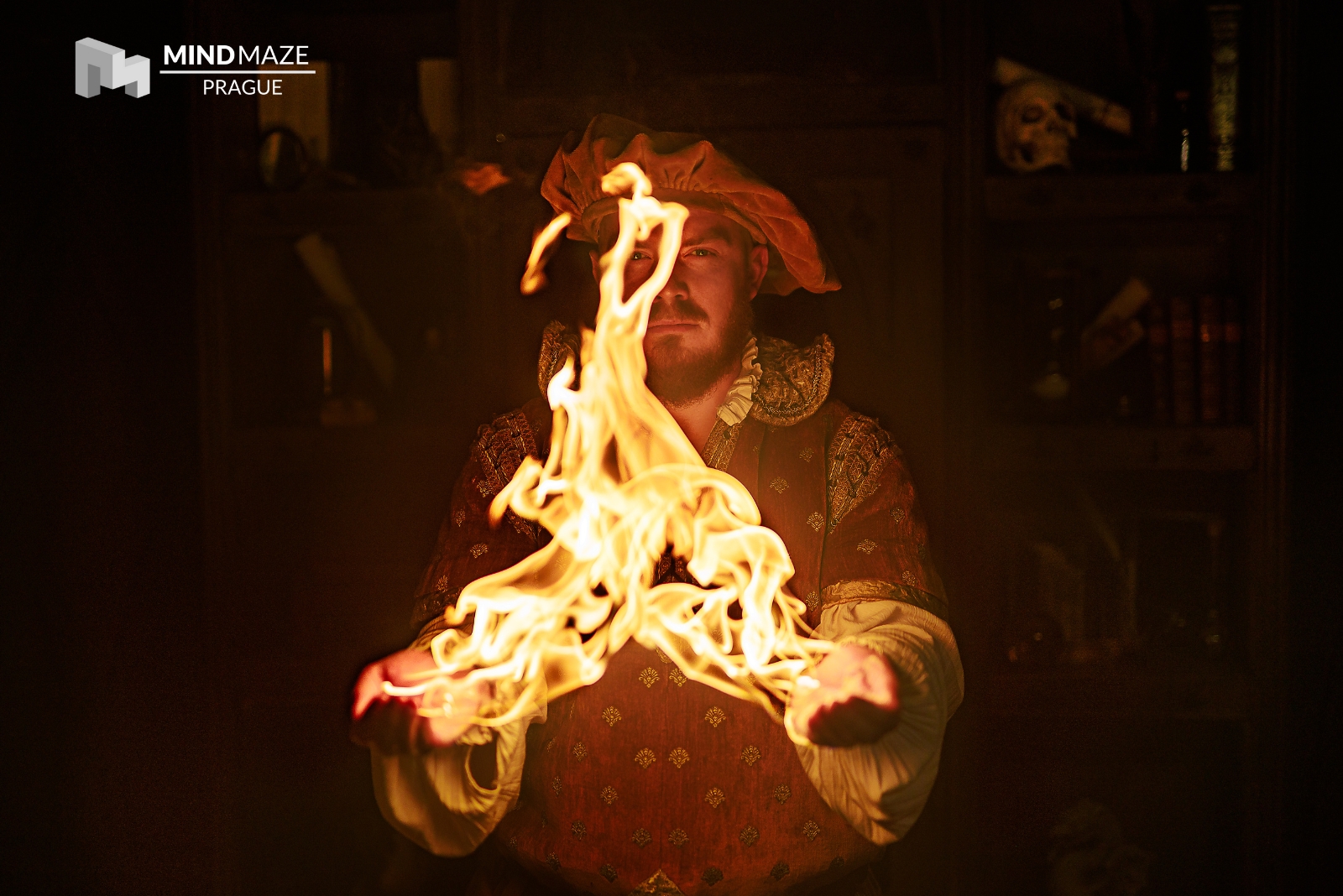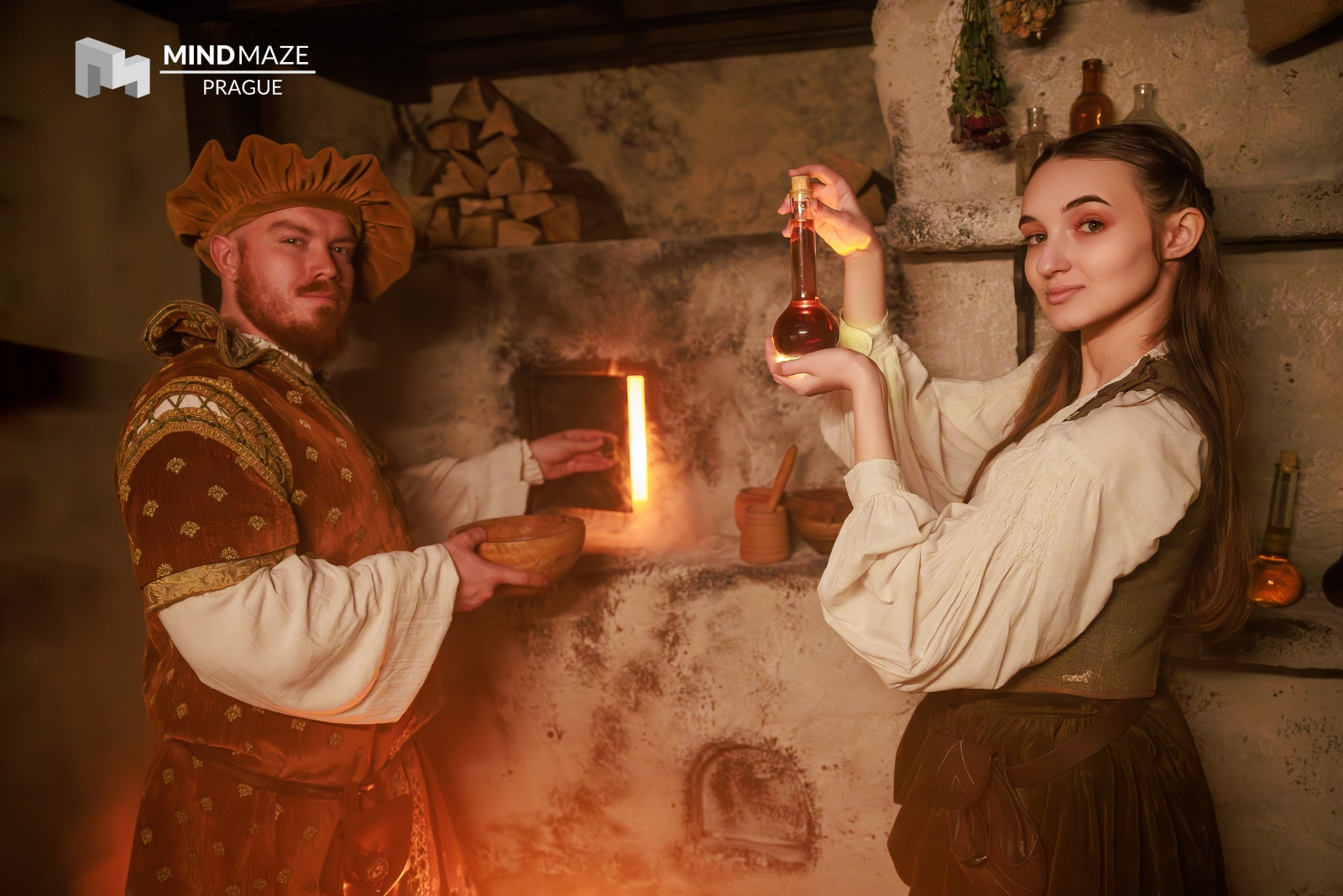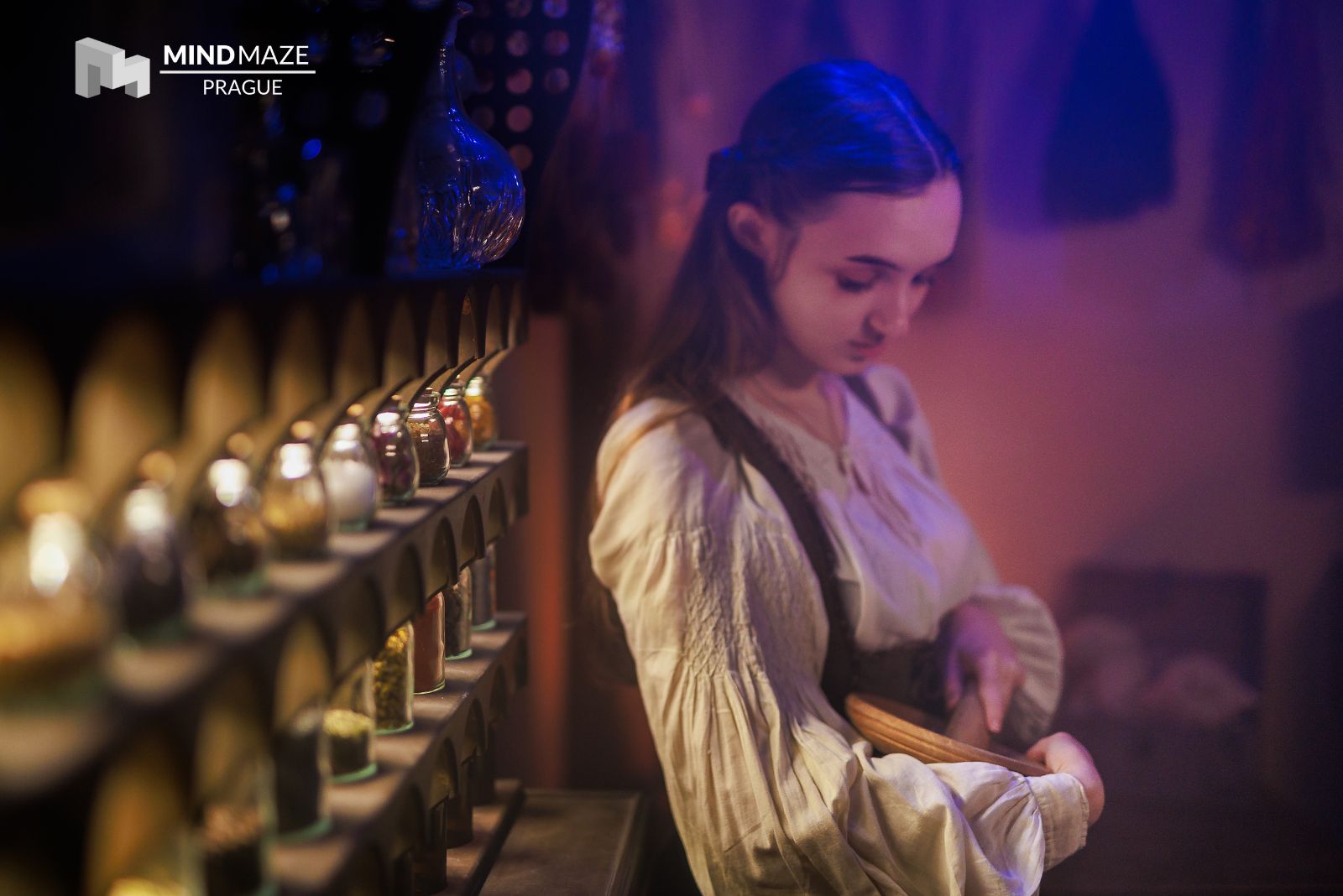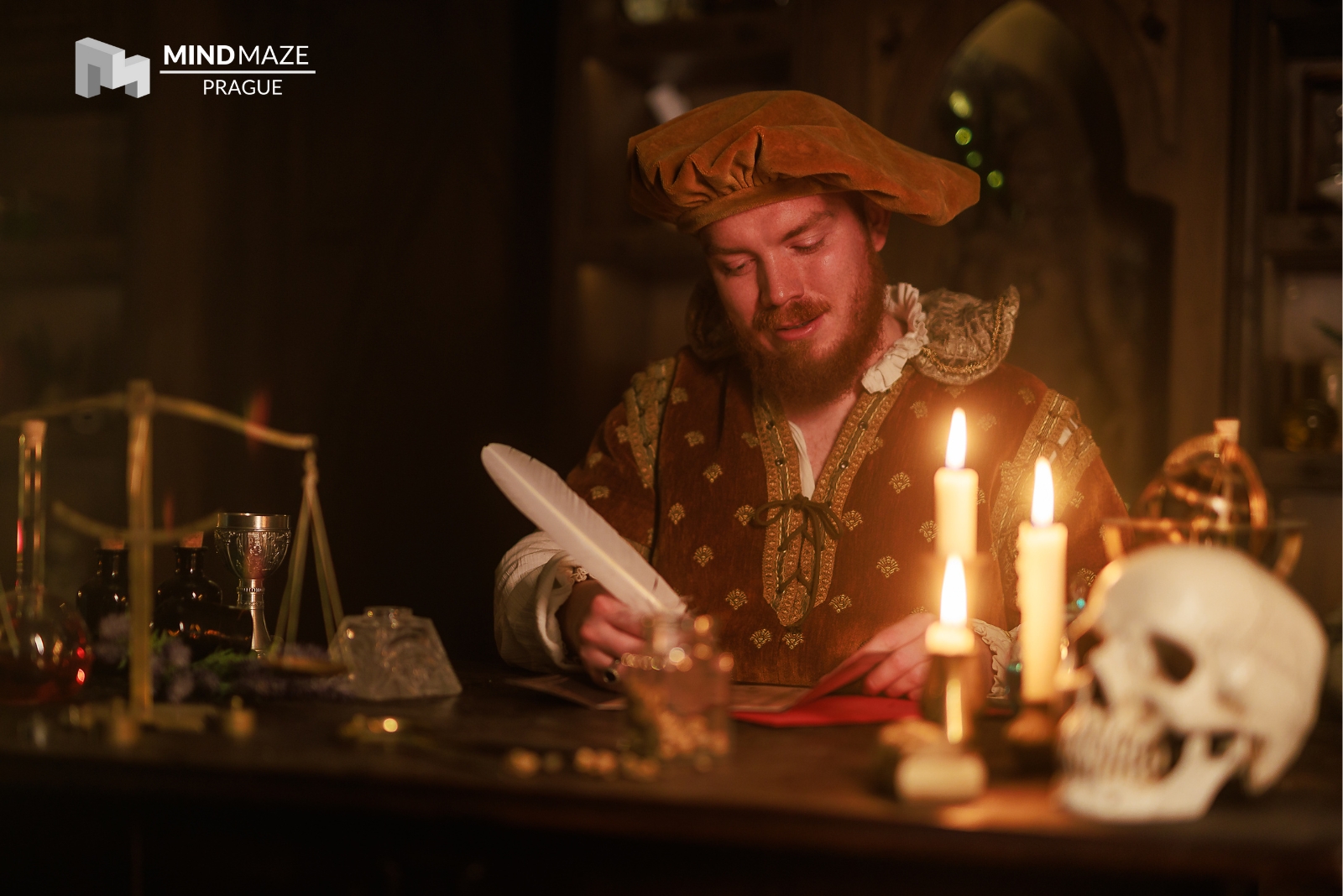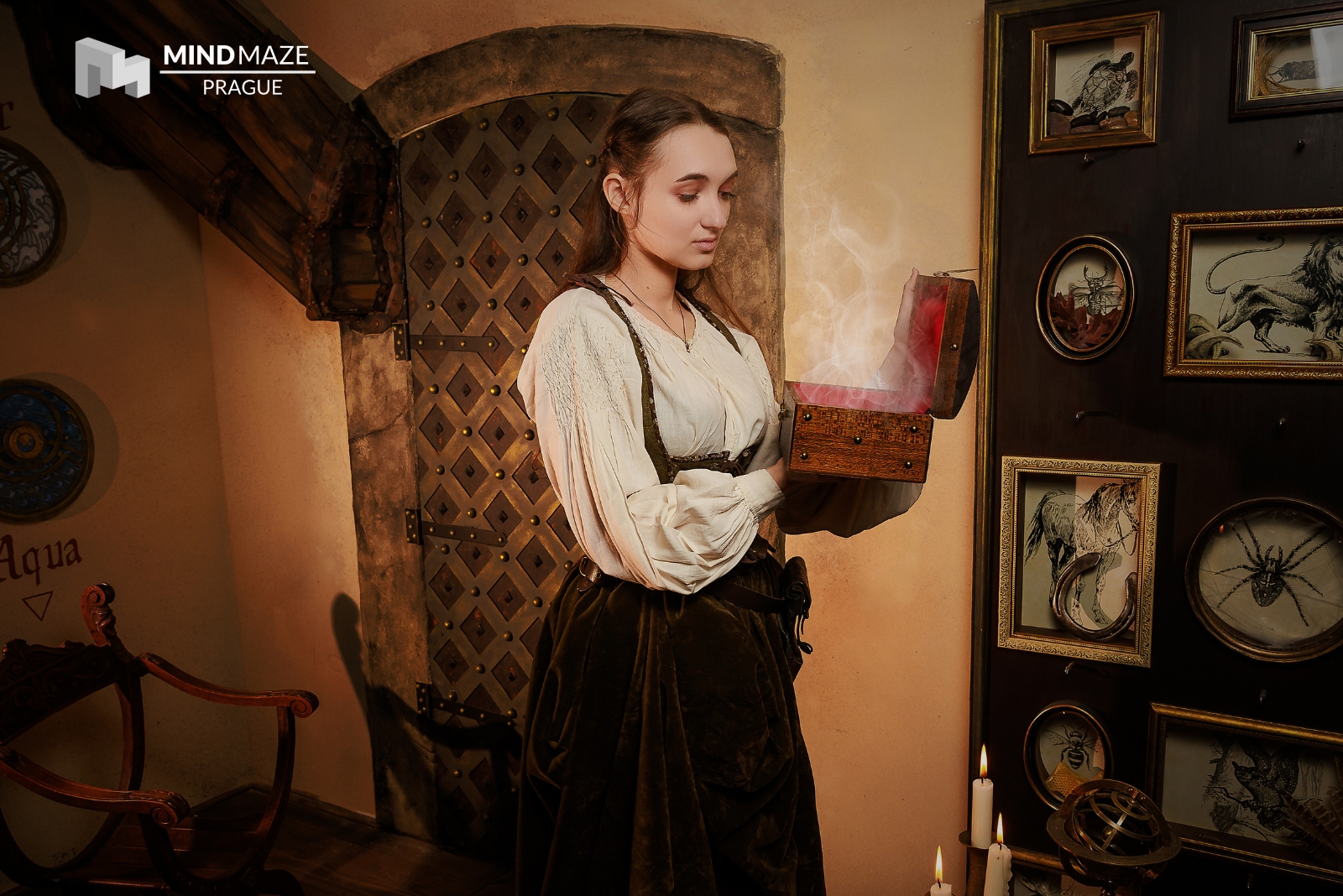 In the 16th century, a famous alchemist Michael Sendivogius lived in Prague, patronized by the emperor Rudolf II. Alchemists were the greatest scientists of their era. They were doing research and experiments in physics, chemistry, mathematics, botany, astrology and even occultism. Sendivogius was researching the greatest secret of all time - the Philosopher's Stone that transforms any metal into precious gold.
Legend has it he succeeded to create the Philosopher's Stone but he found it too powerful to trust it to the emperor. He hid it in his secret chamber protected by all sorts of puzzles and mysteries. Only the ones who can solve all of them prove to deserve the stone and its power. Are you ready for the adventure? Be aware you have only 60 minutes! After one hour, the door may never be opened again...
Book now!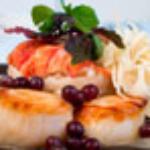 Matthew G
Very fun experience! We (two people) did the Alchemist escape room in April 2017 and had a very enjoyable time. We had done about 15 escape rooms before and found many of the puzzles in this room to be novel and challenging. Would recommend to anyone in Prague.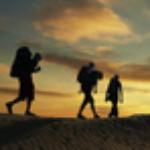 Mehreen S
The Alchemist's Chamber Escape Room - MUST VISIT! The whole experience was amazing. This was my first escape room ever so I didn't know what to expect, but it definitely surpassed my expectations. When we got there, the staff members were really nice and explained the rules to us before 'locking' us in our room. They give you a walkie talkie to take with you and give you hints and tips if needed which was extremely useful. This is a MUST VISIT place, as a local or tourist!
231calebs
Great group event! For a group of five friends, it was a very entertaining and inexpensive way to spend an hour, requiring teamwork and quick wits to solve puzzles together. The alchemist's laboratory room was sufficiently challenging without becoming frustrating. Definitely worth a visit on any group trip to Prague.