You are on a military mission! You need to steal the submarine plans from the enemy headquarters, behind the enemy lines. To get in fast you let your team to be arrested. Interrogation begins in 60 minutes! That's your time to find the plans and escape.
A real spy can always escape! Can you?
1690 CZK per 2 persons
1990 CZK per 3 - 5 persons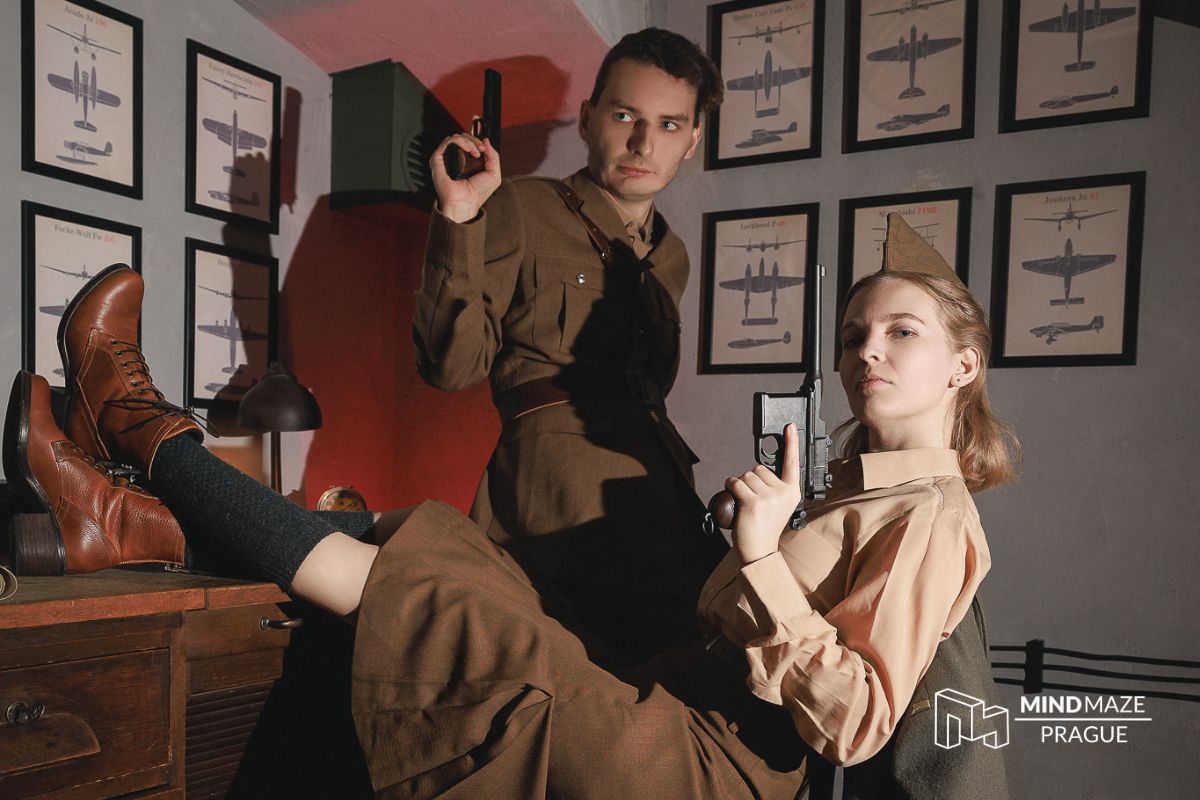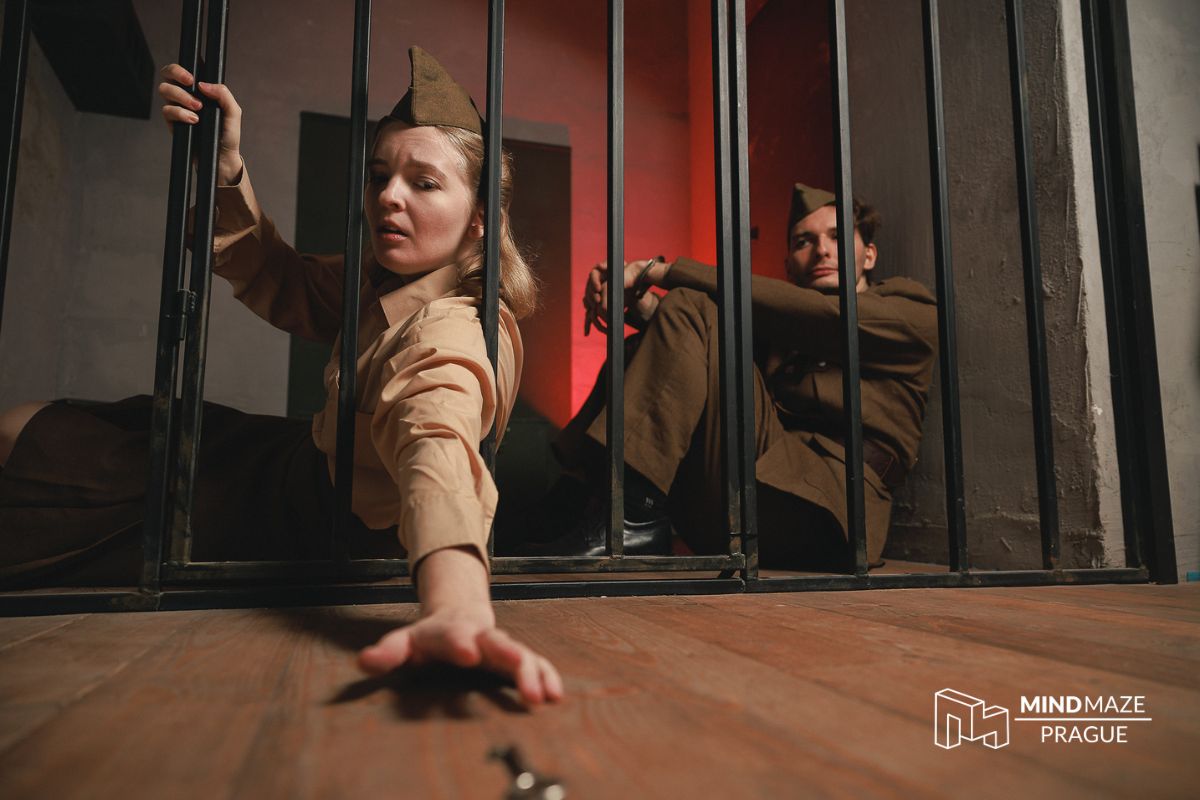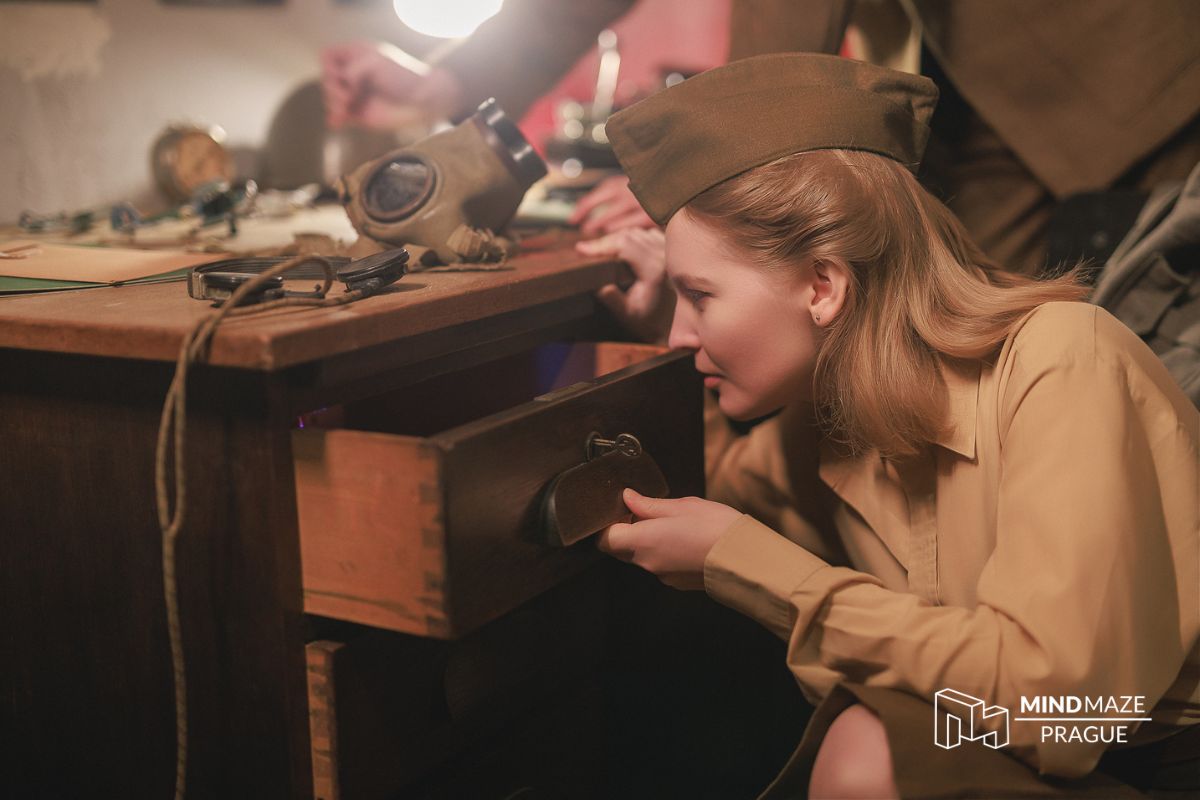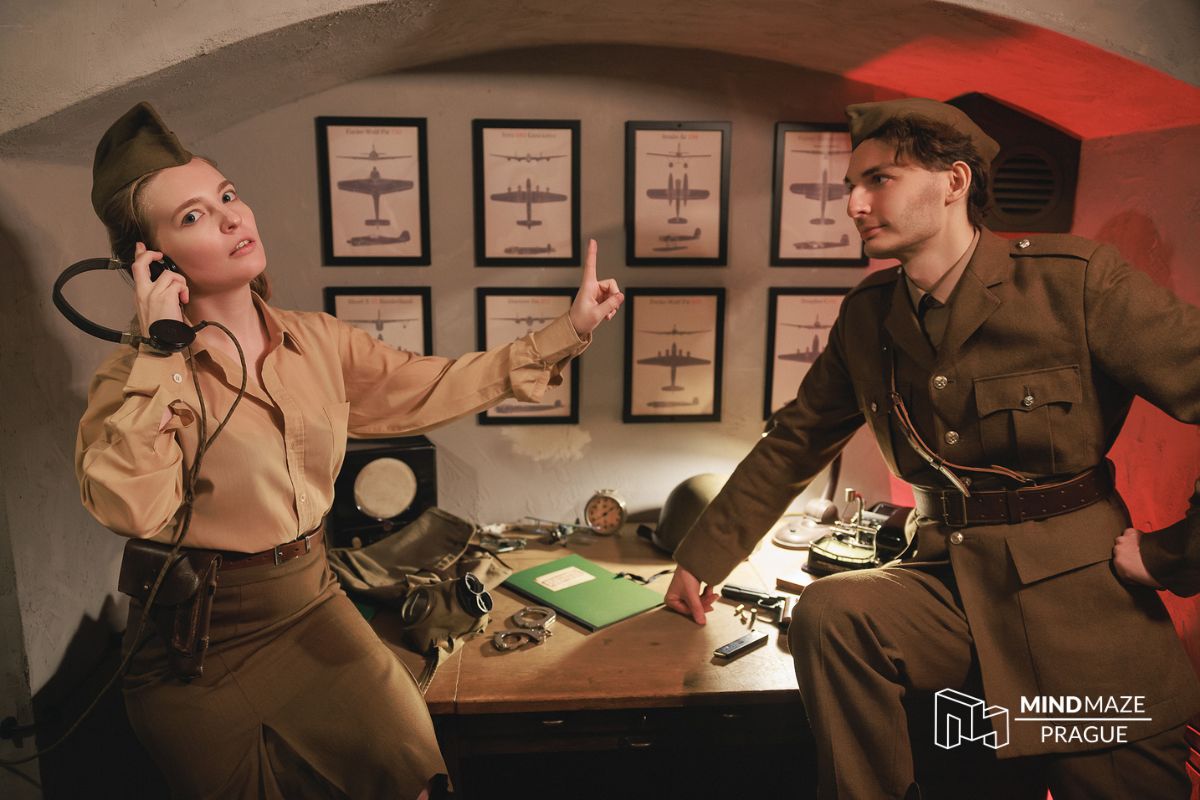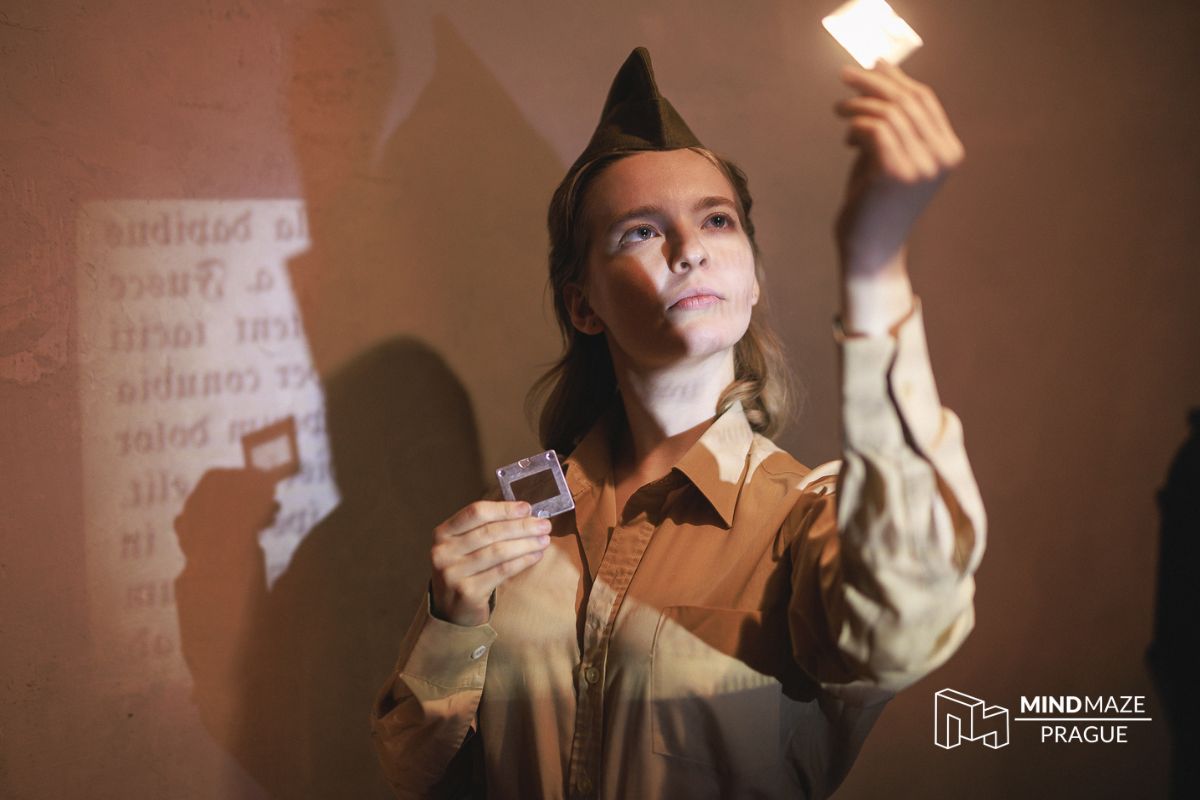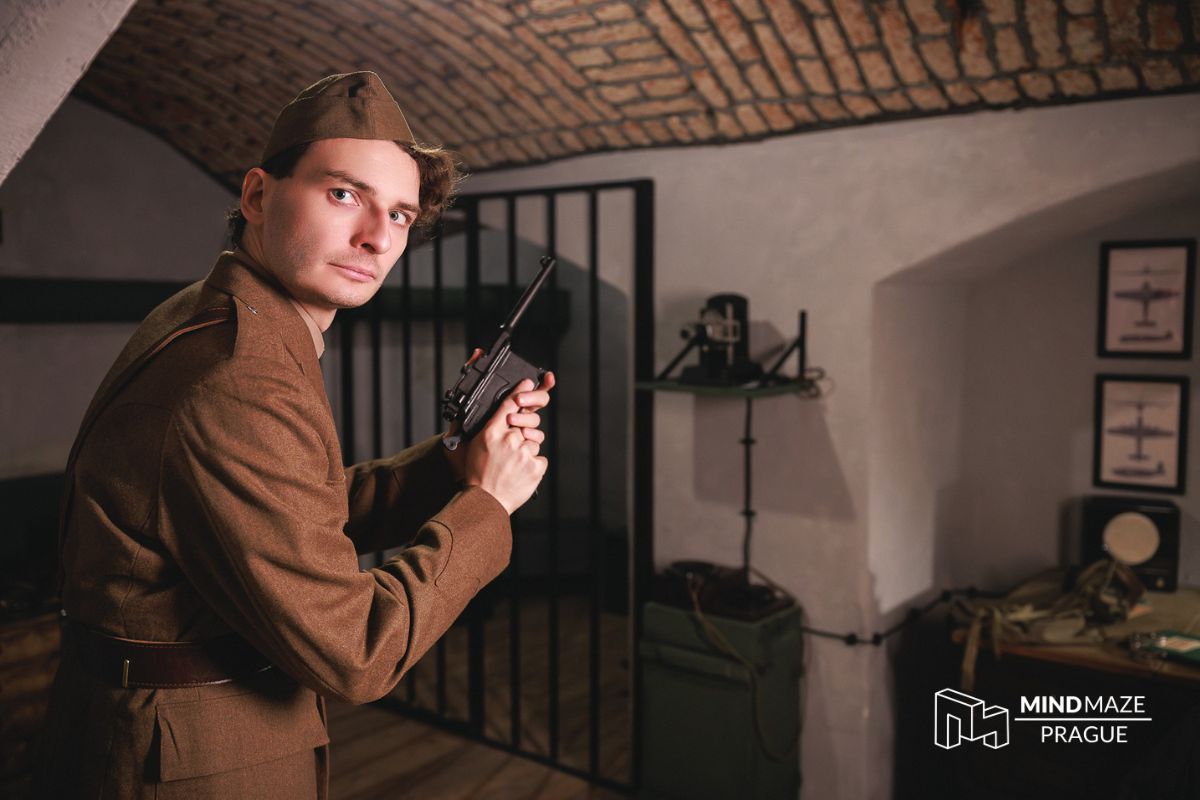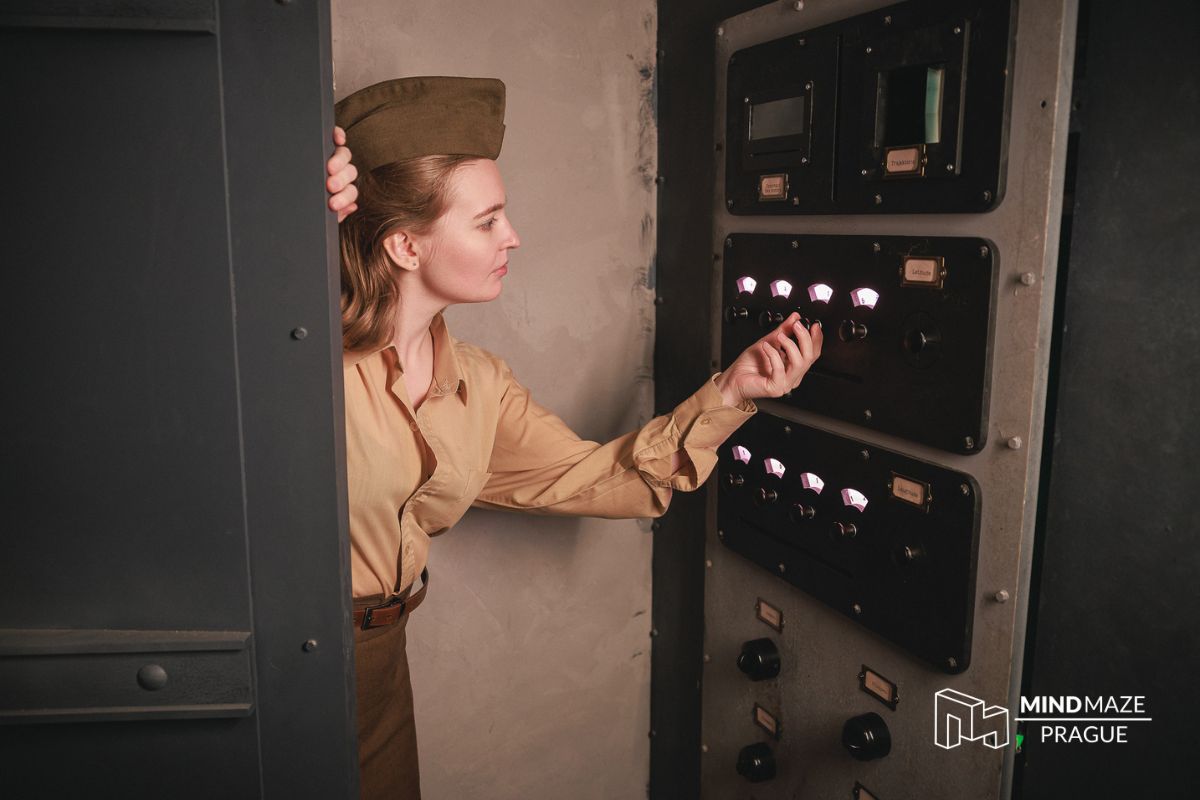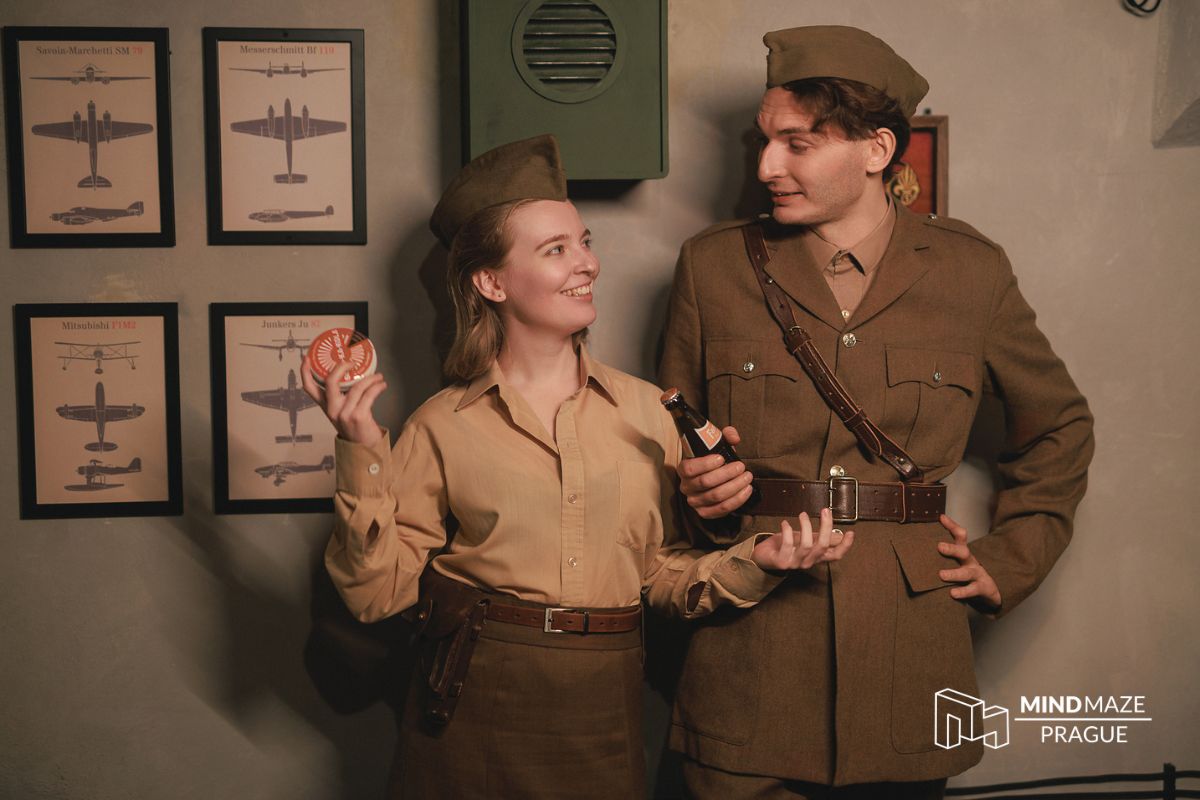 It's 1940. The war is still going on and the end of it seems no close. The intelligence services gathered from an undercover agent information about a new type of submarine to be built with a newly developed high-technology weapon. As reported the submarine blueprints are being finalized in a secret military base behind the enemy borders – reaching it with major military forces is impossible. Only a small specialized team has hope to get close enough.
You and your team volunteered to complete this secret spy mission! The plan is that you let your squad to be arrested to get in the headquarters fast! This means you all end up in a prison cell. Interrogation begins in 60 minutes! Use all your logic and creativity because that's your time to get out of the prison, find the submarine plans and escape the room! Can you complete the mission on time?
Book now!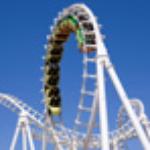 Krzysztof K
End of Freedom - A lot od fun with friends. We tried "Enigma" maze and finished it. Many different false clues to make it harder and great 2WW spy climate.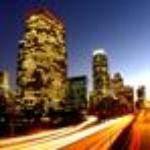 mermaidloveaffair
Me and my boyfriend booked this as an activity for our last day in Prague. It is the second escape room we have done (the first was in London) and this was amazing! We chose to do the 'Enigma' room. We were first greeted by very friendly staff and the lady who was in charge of our game was very informative and friendly. We loved solving the puzzles and thought the challenge was of a good level with some clever twists to some of the problems. The room decor was brilliant and the set up of the games was fantastic. We loved the sound and light effects too! We will be recommending this to all of our family and friends who visit Prague, thank you for a great time!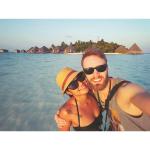 sebhunziker
It was 3 of us and we did the Enigma room. We had a great time! We arrived earlier, so they made us wait in a waiting room next to the escape room where we could rest and have some water. Then, the host introduced us to the room by explaining us all the details, and how it would go. The room was really well decorated and made us feel totally within the theme. We were able to escape without any tips and it was a first. The puzzles/locks all go well with the flow and the room, and it's really well done! We solved some of them by 'luck' but we worked really well as a team. I highly recommend this room as we had a blast! The place is easily accessible by public transport.