A secret organization and a ruthless agent are manipulating the time to take control over the world. Can your team keep their wits together when the future of the world is at stake? Are you prepared to change the course of history and discover the truth behind some of the world's most shocking events?
Surprise your colleagues, friends and family with an adventure they will never forget! This portable escape game will come to your location.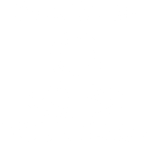 Are you planning a conference, a company party, a birthday celebration or a family event and looking for an interesting activity to spice it up? This portable escape game will come to your location. All we need is a room where players can play undisturbed. The game is suitable for 8-25 people with playing time up to 90 minutes and can be played in Czech or English language.
We provide full service with the game; transportation to the chosen location, set-up of the game, mastering the game - introduction to players, providing hints as needed, performance evaluation after the game and we take photos of the event. If you have any special requests we are happy to help!
See more details