Jste na vojenské misi! Vaším úkolem je ukrást plány ponorky z nepřátelské základy. Abyste se tam dostali co nejrychleji, nechali jste se zatknout. Výslech začíná za 60 minut! To je veškerý váš čas na splnění mise a útěk.
Zajatý, ale ne bez naděje! Skutečný špion vždy zvládne utéct! A co vy?
1200 Kč pro 2 hráče
1400 Kč pro 3 - 5 hráčů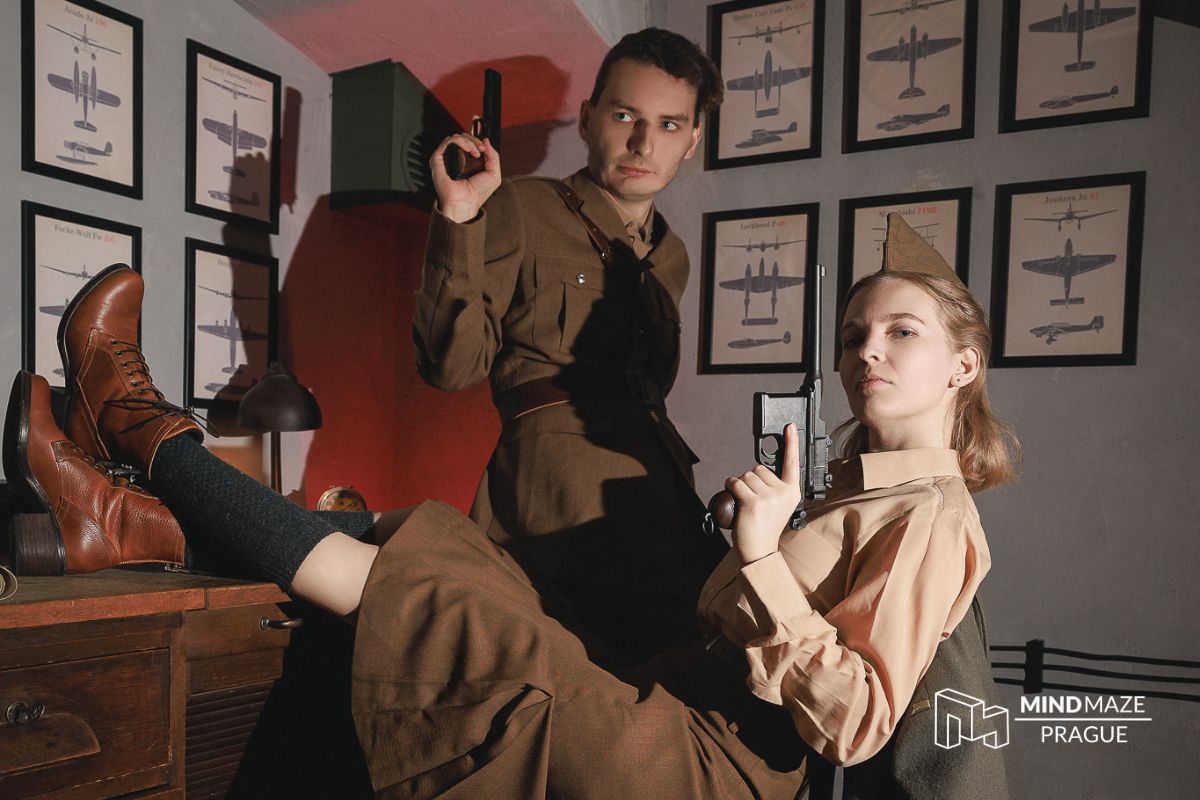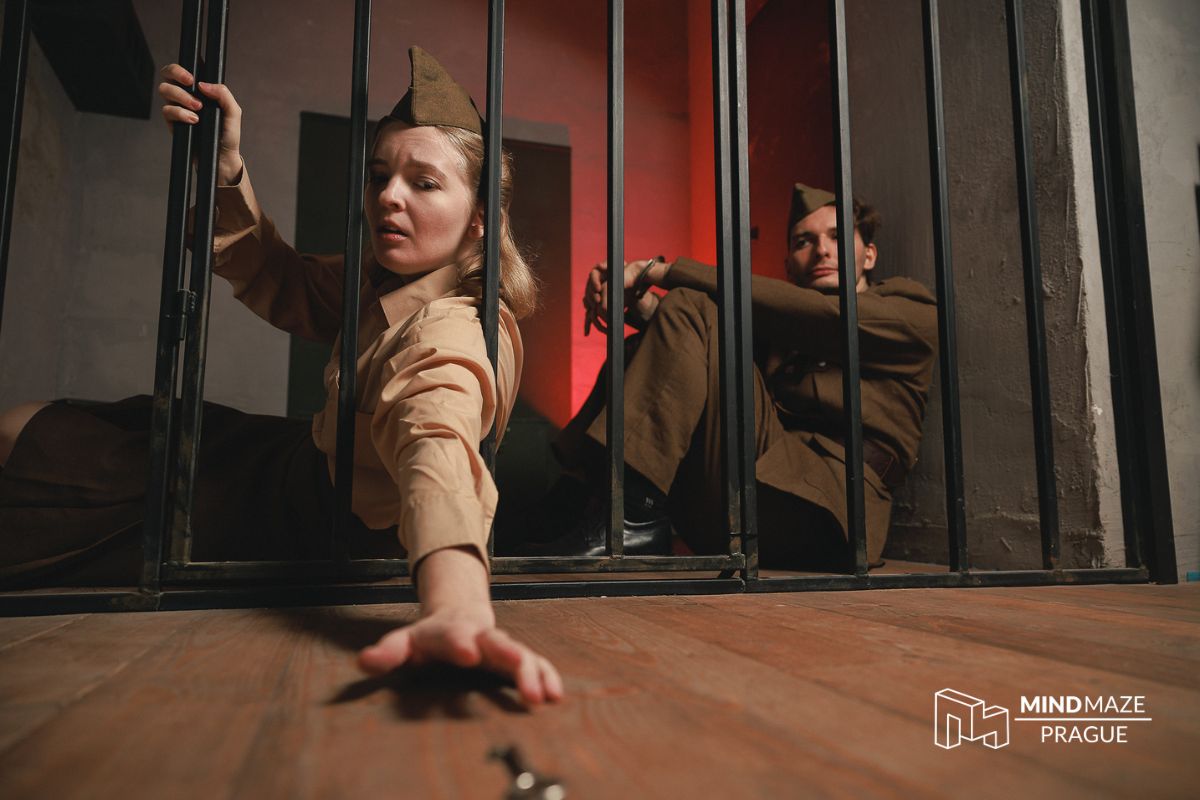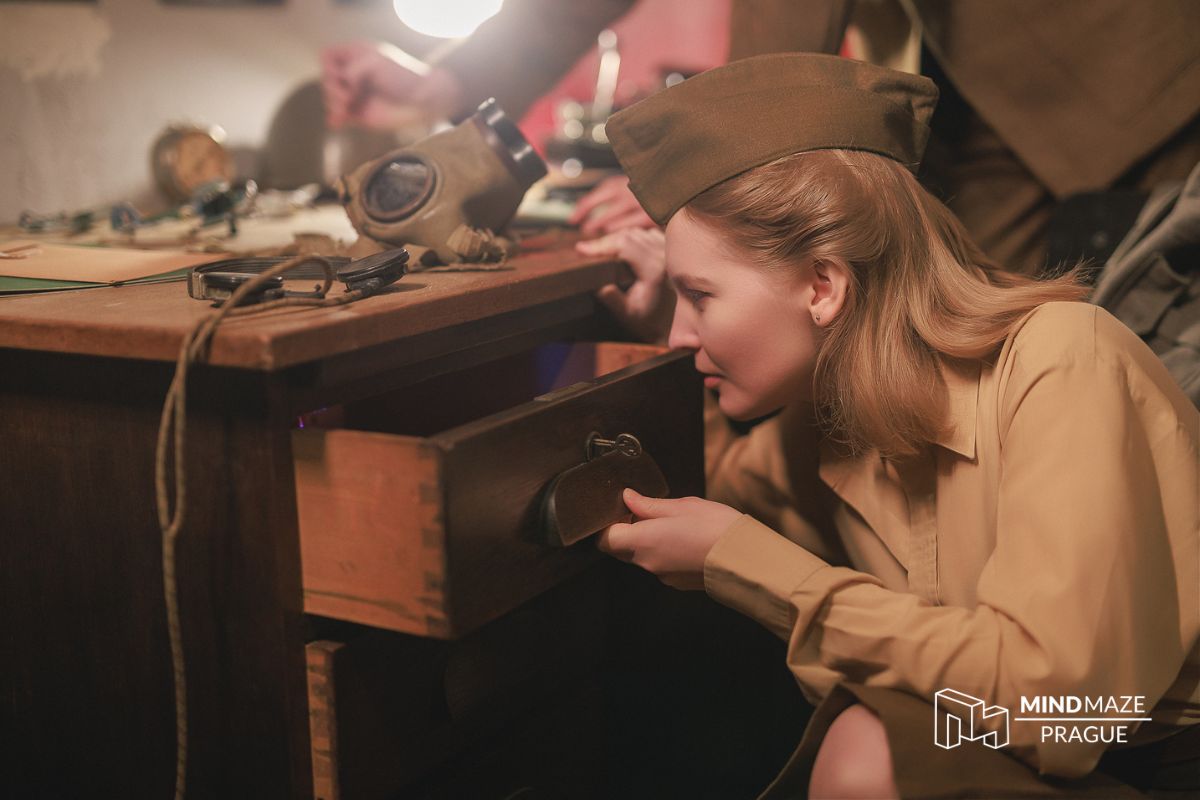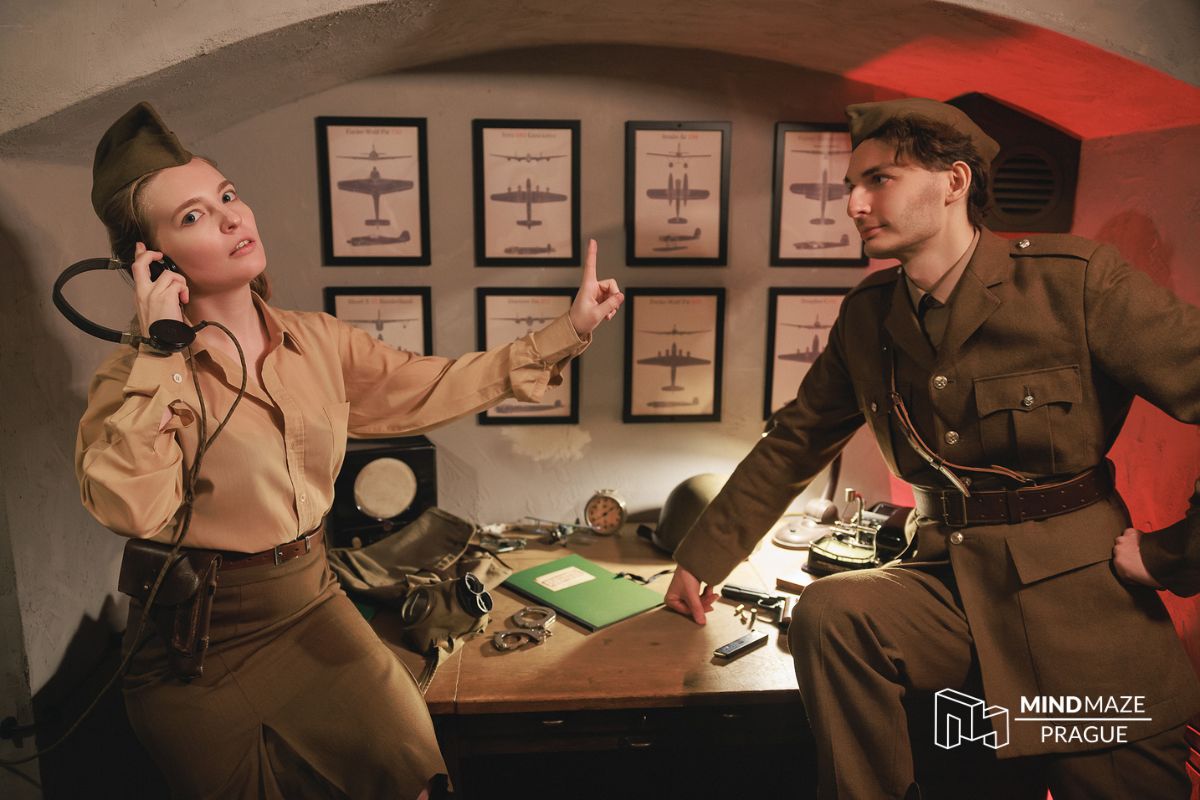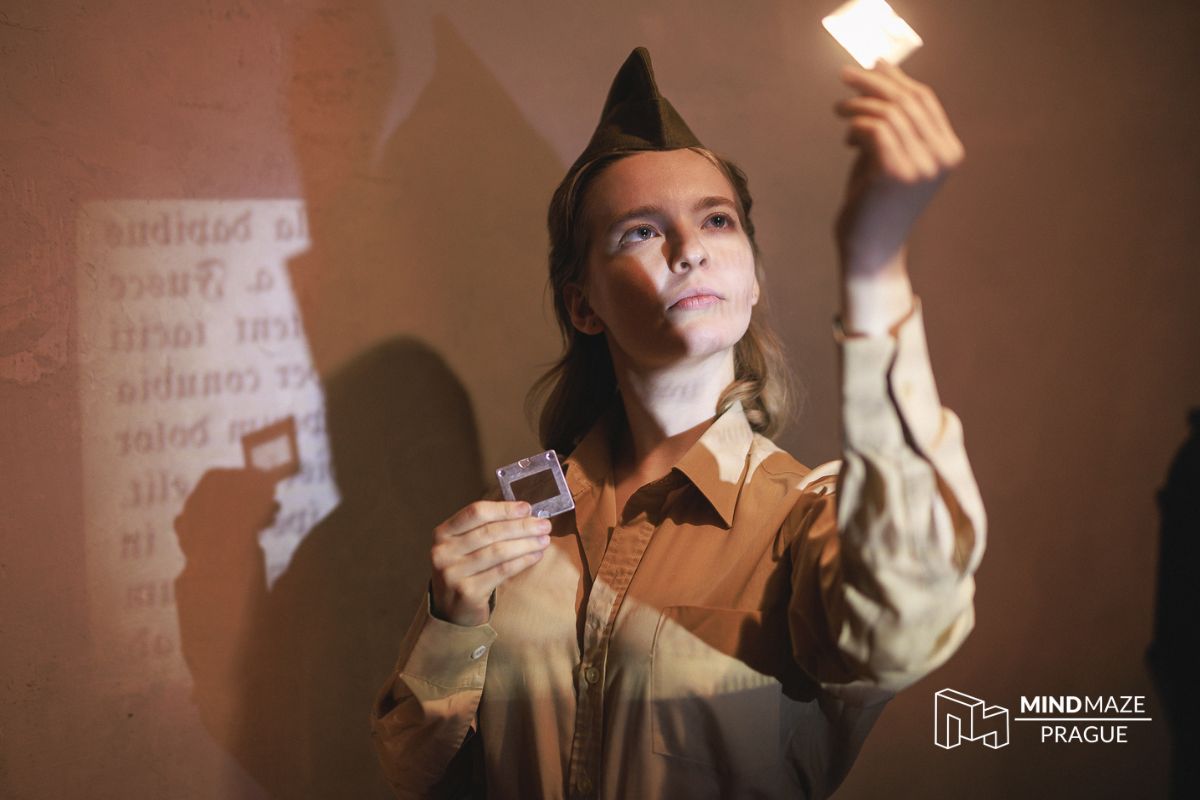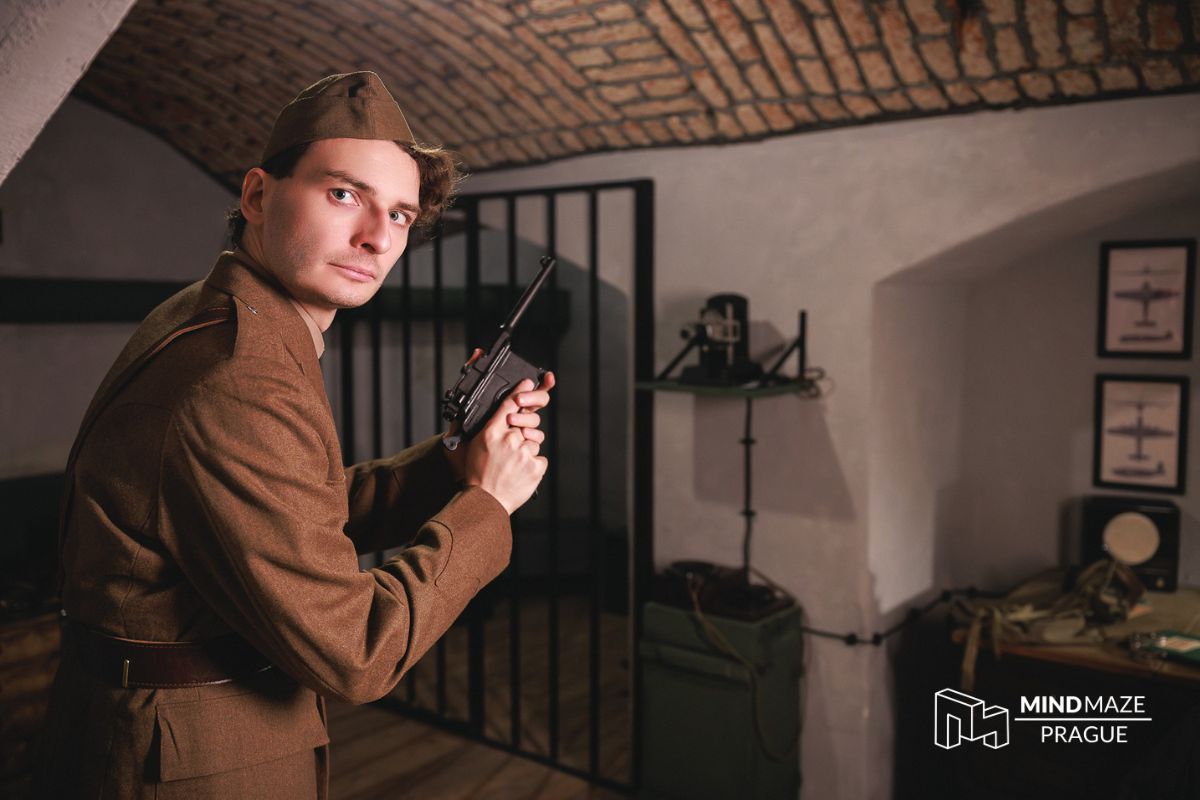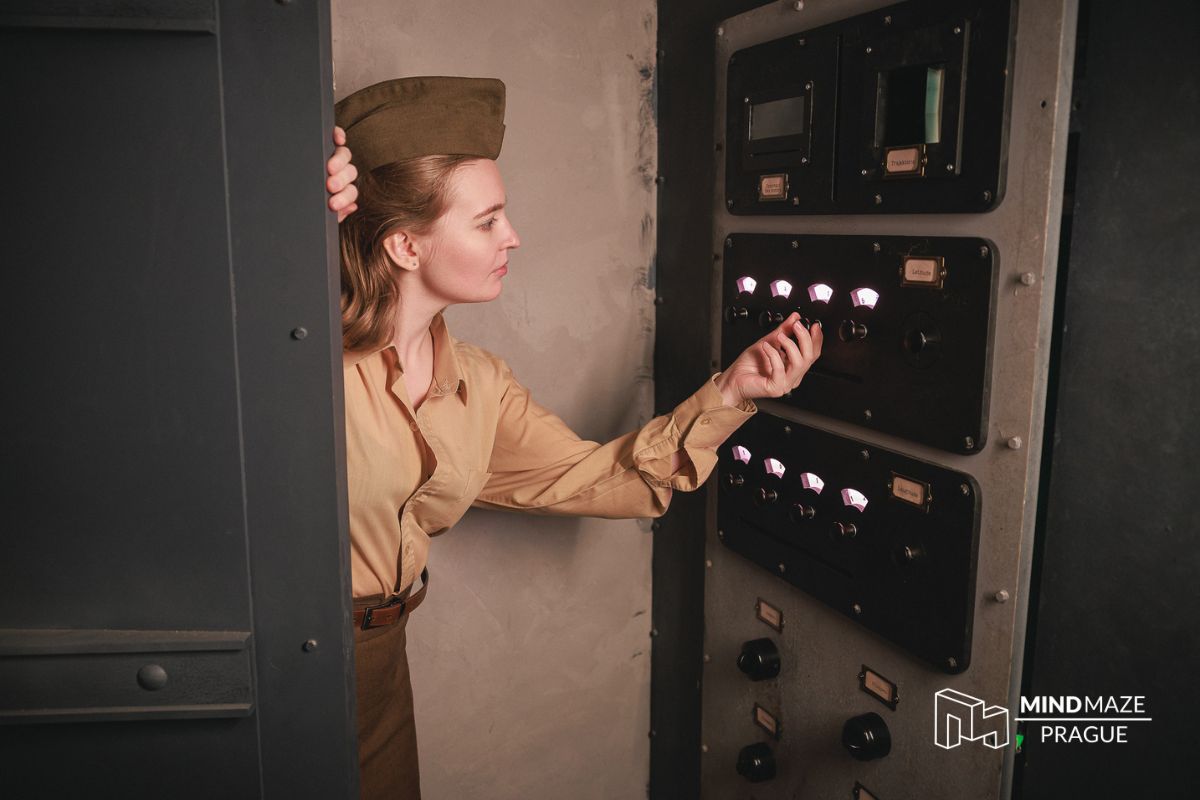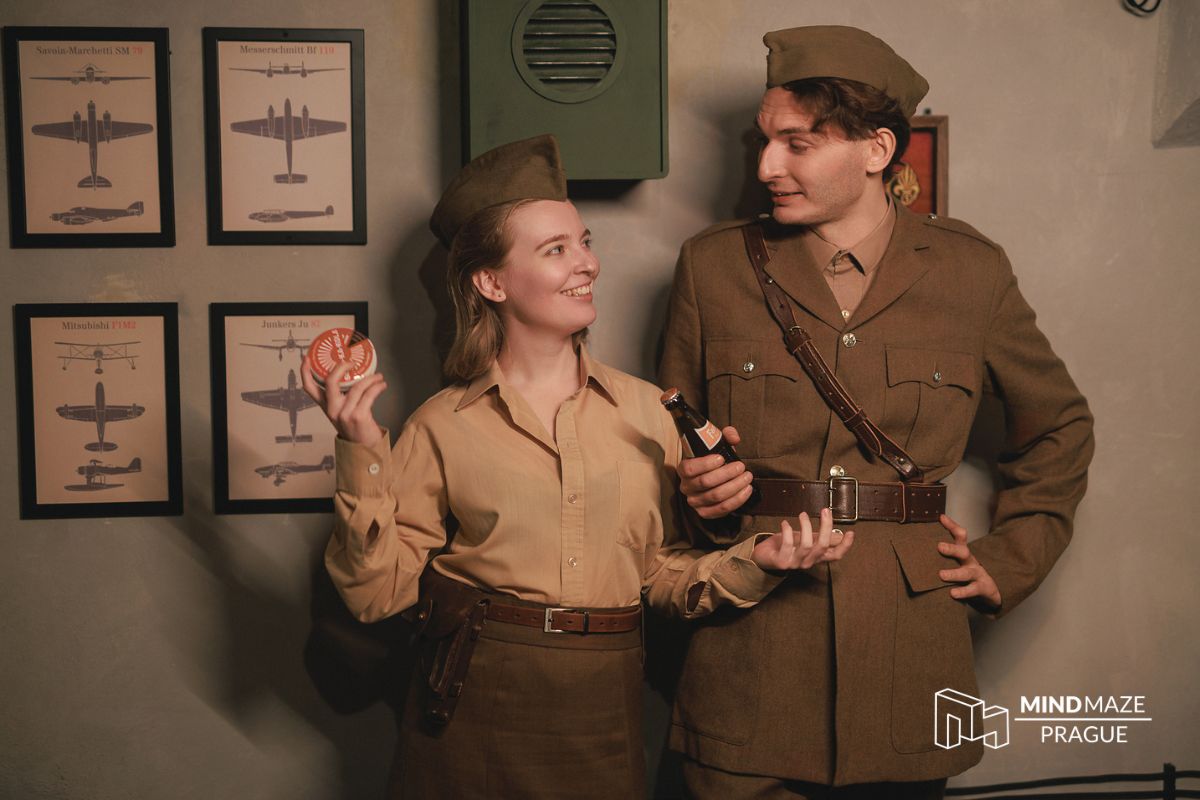 Píše se rok 1940 a konec války je v nedohlednu. Rozvědka získala od tajného agenta informace o novém typu ponorky, vybaveném nedávno vyvinutou zbraní na vysoké technické úrovni. Podle raportu se plány této ponorky dokončují na tajné vojenské základně, kam se hlavní vojenské jednotky dostanou jen stěží. Pouze malý, specializovaný tým, má šanci se dostat dostatečně blízko.
Váš tým se na tuto tajnou operaci přihlásil! Plán je prostý – necháte se zajmout. Tak se nejrychleji dostanete na nepřátelskou základnu, konkrétně do vězeňské cely. Do výslechu zbývá 60 minut! Zapojte logiku a buďte kreativní, protože to je veškerý čas, který na splnění mise máte. Dostaňte se z vězení, získejte plány ponorky a unikněte! Zvládnete to včas?
Áňa V
Ze hry Enigma jsem opravdu nadšená. Bylo to chytrý, zábavný, adrenalinový, člověka tam napadnou věci, který by jinak vůbec nevymyslel. Prostě jinej svět. Šifry jsou parádně vymyšlený. Doporučuji!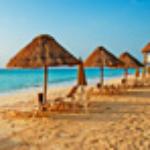 Petr P
Velice dobrá zabava-perfketní obsluha! Děkujeme za příjemný prožitek při hře ENIGMA. Byli jsme zde na doporučení a byli jsme nadšeni. Únikovek je po Praze stále více, ale zde to má své kouzlo. Obsluha v pohodě i v průběhu hry, kdy nám napověděla jak dál :-) . Těšíme se na další hry od této společnosti, která si na nic nehraje a zprostředkuje pohodovou adrenalinovou hodinku... Ještě jednou díky, všem zájemcům vřele doporučujeme!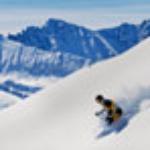 Klára T
Naše první únikovka, vzali jsme to jakou double date a rozhodně to naše vztahy jen posílilo :) Bezvadné vidět partnery v akci, jak rozlouskávají jeden problém za druhým, partnerky se zas uplatnily se smyslem pro detail a zručností. Už se chystáme na druhou variantu!