NAŠE ÚNIKOVÁ HRA V PRAZE VÁM ZARUČÍ 60 MINUT PLNÝCH NEZAPOMENUTELNÉ ZÁBAVY!
Tereza K
"Výborná zábava - musíte vyzkoušet"
_btuskova
zuzihaj
Simona A
"Skvělý adrenalin a zábava"
Petr P
"Velice dobrá zabava-perfektní obsluha"
Hodnocení 5.0 z 5 hvězdiček dle 2000 recenzí na stránkách TripAdvisor.

Únikové hry
O ČEM JSOU ÚNIKOVÉ HRY?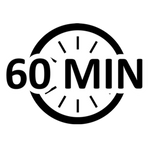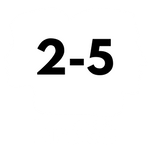 Přijďte si zahrát naše živé interaktivní únikové hry! Zamčeni v místnoti budete mít pouhých 60 minut na únik. V této hře je mnoho v sázce a čas neúprosně běží!
Dostat se ven z místnosti ale není tak snadné! Rozklíčujte šifry, vyřešte hádanky a rébusy. Použijte i zdánlivě nepodstatné předměty, abyste dokončili hru.
Vyzvěte přátele! Rezervujte si 2 nebo 3 únikové místnosti zároveň a soupeřte, kdo unikne nejrychleji!
Jste připraveni zažít dobrodružství?
Zvládnete z místnosti uniknout včas?
CENA & PLATBA
MindMaze únikové hry jsou k mání již od 1200 CZK/tým.
Přesnou cenu najdete na stránce vybrané únikové hry.
V ceně je zahrnuta 21% DPH.
Uhradíte na místě po skončení hry
Pokud máte k dispozici dárkový poukaz s kódem, můžete ho použít v průběhu rezervačního procesu.
Teambuilding
Máte někdy chuť strčit svého šéfa či kolegy pod zámek? Zavřete je v únikových hrách od MindMaze!
Časová tíseň, řešení problémů, potřeba komunikace a spolupráce – že to znáte z každodenního života? Ale prostředí je velmi odlišné!
Vstupte jako skupina a odejděte jako tým! To nejlepší řešení pro Váš teambuilding!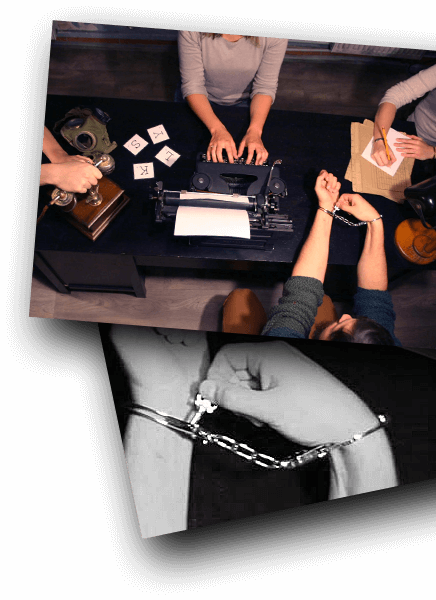 DÁRKOVÝ POUKAZ
Už žádné ponožky a nesmyslné dárky! Překvapte rodinu, přátele či kolegy dárkovým poukazem na únikovou hru od MindMaze!
Darujte zážitek! * Personalizujte ho! * Použijte ho kdykoliv!
Cena poukazu na Alchymistovu komnatu
nebo Enigmu je 1400 Kč.
Cena poukazu na hru Galactic Pioneers je 1890 Kč.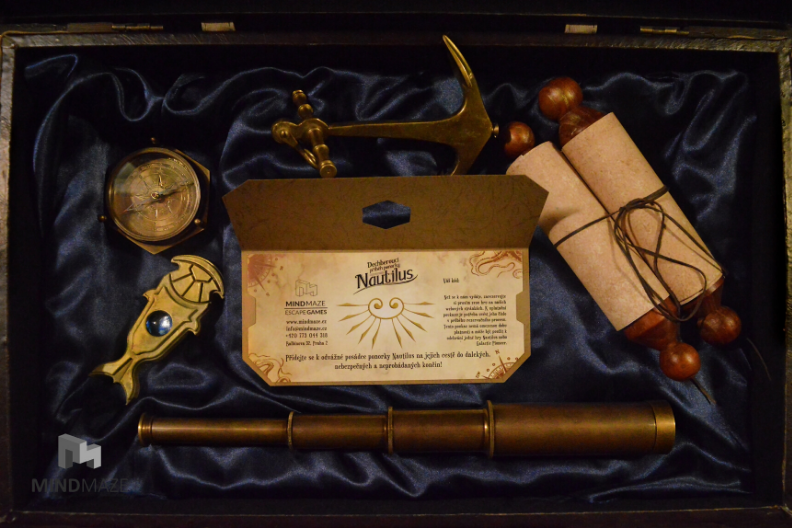 ČASTÉ DOTAZY
Je pro hru vyžadována znalost určitého jazyka?
Před a během hry můžete s herními instruktory komunikovat v českém a anglickém jazyce. Hry Alchymistova komnata a Enigma znalost jakéhokoli jazyka nevyžadují. Pro hru Galactic Pioneers je potřeba český, nebo anglický jazyk.
Mohu změnit datum a/nebo čas rezervace?
Ano, můžete. Ozvěte se nám přes e-mail, nebo nám zavolejte.
Je možné hrát v týmu o 6 (a více) hráčích?
Na základě zkušeností věříme, že optimální počet hráčů pro hry Alchymistova komnata a Enigma je 2-5 a pro hru Galactic Pioneers 3-6. Pokud si však budete přát hrát s jedním hráčem navíc, možné to je. Více hráčů v jedné místnoti ale nedoporučujeme. Vzhledem k omezenému prostoru by se tým mohl cítit stísněně a spolupráce by nebyla dostatečně efektivní. Pokud je Vás tedy více, nejlepším řešením je rozdělit se do 2 či 3 menších skupinek a ve stejnou dobu hrát ve vícero místnostech.