ÚNIKOVÁ HRA – NEJLEPŠÍ TEAMBUILDINGOVÝ ZÁŽITEK
ÚNIKOVÁ HRA – NEJLEPŠÍ TEAMBUILDINGOVÝ ZÁŽITEK
Vybrat tu správnou aktivitu pro teambuilding není vůbec snadné, ať už plánujete velkou firemní akci nebo malou sešlost pro pár kolegů. Musíte najít něco, co je zábavné a zajímavé pro všechny – a právě proto jsou únikové hry tou nejlepší volbou!
Pokud jste nikdy o únikových hrách neslyšeli, možná máte obavu z toho, co to vlastně je. Je to nebezpečné? Děsivé? Fyzicky náročné? Kdepak. Únikové hry jsou naprosto bezpečné a není se čeho bát. Je to ale kopec zábavy! Koncept těchto her je poměrně jednoduchý – tým je zamčen v místnosti a má pouze 60 minut na to, aby se dostal ven. Celé to je založené na logice a spolupráci, takže není potřeba fyzické síly, zdatnosti, speciálního vybavení ani oblečení. Tým musí pátrat po skrytých stopách, je potřeba najít klíče, otevřít zámky a rozluštit šifry a hádanky.
OPRAVDOVÉ STMELENÍ KOLEKTIVU
Únikové hry jsou skvělou volbou pro firemní teambuilding z jednoho prostého důvodu – během hry nemáte jinou možnost než fungovat jako tým. Je potřeba komunikovat, sdílet veškeré objevy a nápady a být otevření k nápadům těch druhých. Hra dává všem možnost si procvičit schopnost soustředit se a vnímat okolí. Což jsou dovednosti, které se hodí nejen při hraní únikovek, ale i v reálném životě. Přece jen se lépe pracuje, když víte, že se na své kolegy můžete spolehnout. Otestujte si, jak dobře spolupracujete, když se vám nemilosrdně odpočítává čas!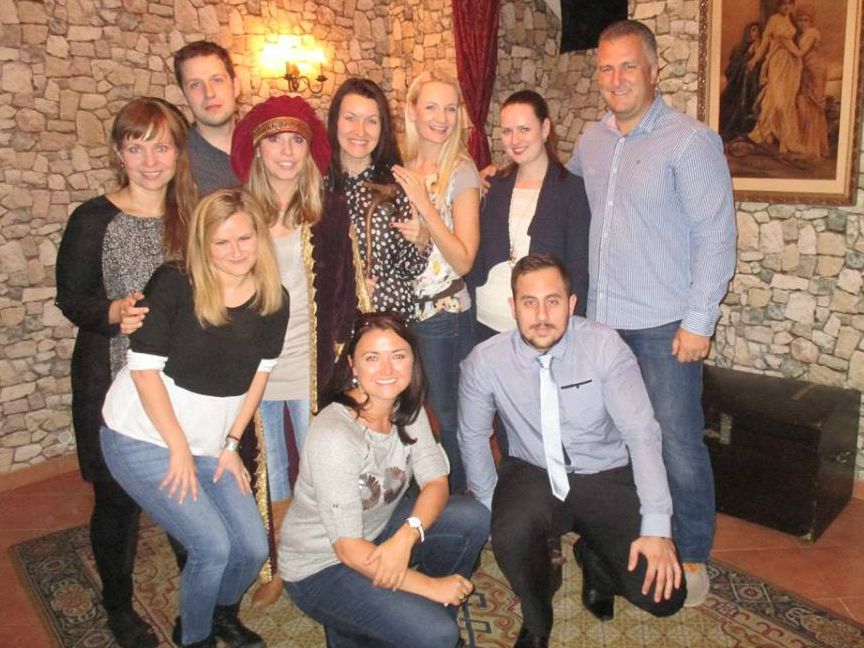 TEAMBUILDINGOVÁ AKTIVITA, KTERÁ SEDNE VŠEM
Každý z nás je jiný. Máme jiné zájmy a baví nás jiné věci. Alchymistova komnata i Enigma byly navržené právě s touto rozmanitostí na paměti, takže jsou obě vhodné pro zkušené i nezkušené hráče. Stejně tak nehraje roli ani věk. Pokud se obáváte, že by takový teambuilding mohl být příliš náročný pro starší kolegy a naopak nudný pro ty mladší, můžete být v klidu. V únikovkách si každý najde to své. MindMaze hry jsou totiž postavené na různých principech a rozmanitých úkolech. Ve hře jsou rébusy a šifry, které trénují logiku, všímavost i kritické myšlení. Ale to není vše. Rozhodně se hodí i šikovnost a otevřená mysl. Navíc vás únikové hry vezmou do úplně jiného světa, kde můžete zapomenout na všední starosti, povolit uzdu představivosti i kreativitě a zavzpomínat na doby, kdy jste luštili zapeklité hádanky na letních táborech.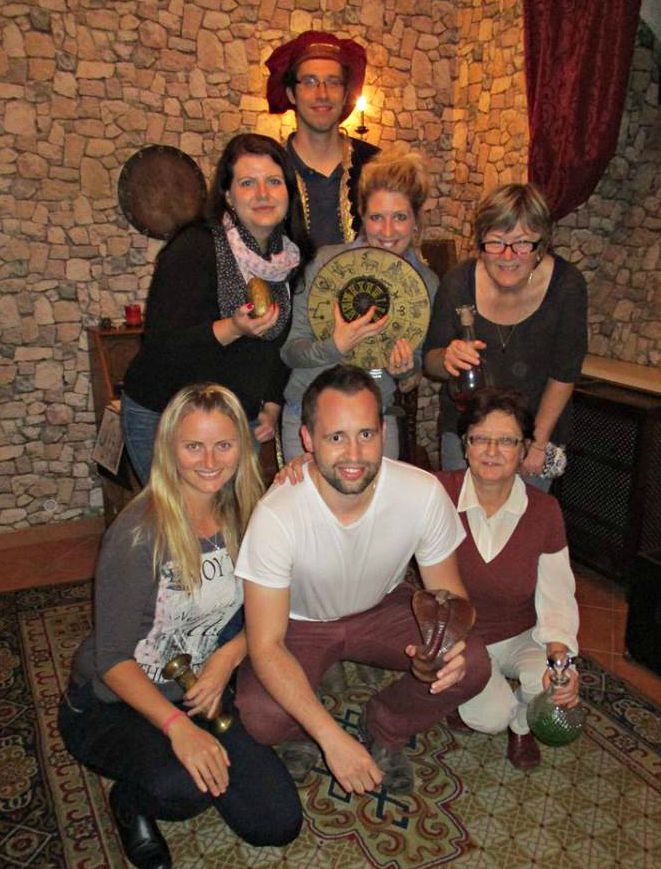 MindMaze Praha se nachází 3 minuty chůze od I. P. Pavlova, díky čemuž je dobře přístupný. K dispozici jsou celkem tři místnosti – 2x Alchymistova komnata a 1x Enigma – takže v jednu chvíli může hrát 15–18 hráčů. Pokud je vás víc, je potřeba si zarezervovat více herních časů a zbytek kolegů si mezitím může dát něco dobrého v některé z přilehlých restaurací. Tou nejbližší je Etnosvět, který nabízí skvělé vegetariánské pokrmy a má k dispozici i konferenční sály. Tyto sály si můžete pronajmout a uspořádat tam doplňující teambuildingové aktivity.
A to není vše! Udělejte svůj teambuilding výjimečný pomocí speciální pozvánky, certifikátu o úspěšném úniku či lahodnou, avšak důmyslnou cenou pro vítězný tým. Řekněte si o nabídku na míru!
Tohle všechno činí z MindMaze Praha výborné místo pro váš teambuilding. Dopřejte svým kolegům výlet do 16. století či možnost stát se tajnými agenty! Připravte jim nezapomenutelný zážitek!