Lately, more and more people work from different places and teams are remote. And while its easy for a remote team to have a discussion over video call, organizing a team building can prove to be very difficult. At MindMaze, we understand how crucial it is for colleagues to know each other well in order to work efficiently so we have developed a multiple online and virtual team games which brings remote team members together and offers a fun and engaging online team building.
We split big groups into smaller teams of 4-5 players. The teams then compete against each other in various fun tasks which they need to complete within a given time limit. All tasks are designed to encourage communication and cooperation between team mates and the game format offers an online platform to do so. To wake up the competitive spirit of players and give feedback on how they are doing, the live score board gets updated after every round. Our game format highlights the importance of teamwork in a fun and entertaining way.

As a big advantage, the online format allows players to join from anywhere in the world - from a different city or a different continent. So finally, even remote team members far from the office can join the event! We offer our games with both English and Czech language variation.
Read about how we created and ran the first Online Team Building event at MindMaze. You get to know more about the event, organizational details and the feedback from the first players! Read blog post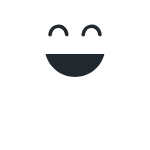 Request game